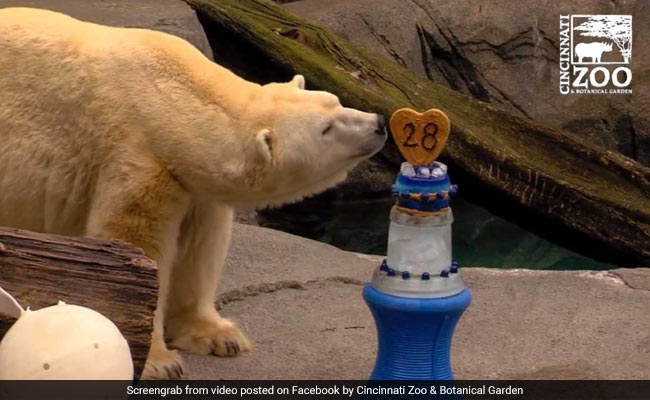 Little One is not so little anymore! The male polar bear and one of the star attractions at the Cincinnati Zoo in USA celebrated his 28th birthday yesterday with a beautiful cake. Joining him in celebrating birthdays was Anana, the female polar bear who turned 17 just a day before Little One.
An adorable video, shared by the zoo, shows the two devouring their individual, personalized caked - a blue one for Little One and pink for Anana.
Watch the video below:
Their video has been 'liked' over 5,000 times and has collected a ton of comments from people wishing them a very happy birthday!
"Happy birthday!!! You're one of my favorite animals at the zoo," writes one commenter. "Awe Happy Birthday to you both...Looks like your enjoying your yummy treats!" says another.
Little One and Anana are part of a conservation programme that involves dozens of other zoos and organisations.
There is no information yet on what flavour their delicious cakes were.
Click for more
trending news