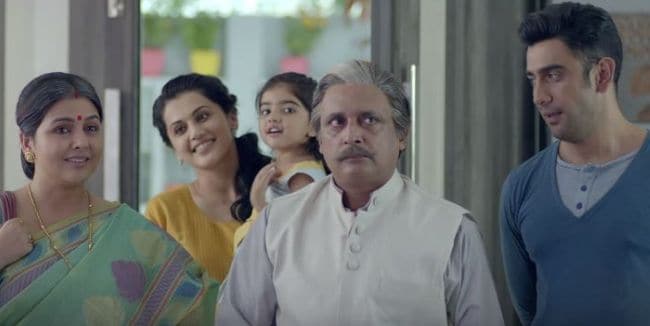 Everyone knows that celebrating Diwali isn't just about loud crackers, pretty clothes and yummy food. The best way to enjoy the festivities is by spending time with the people you love and doing things that make them happy.
And that's the sweet and simple message behind this commercial for a furniture brand. Starring Piyush Mishra, Amit Sadh and Taapsee Pannu, the ad film is about a son trying to convince his father to move in with him in his new house.
"
Hum sab yahan hain, aap wahan akele reh rahein hai,
" he tells his mother on the phone, begging her to convince his father. The parents, used to their more rural setting, worry that they will find it difficult to settle into their son's sophisticated home. He convinces them to at least visit him for Diwali.
During their visit, the son and his wife notice that their parents are ill at ease. He realizes they still don't feel at home. So what can he do to make them feel more comfortable?
He puts together a little surprise for them on Diwali. And this surprise is so heartwarming, they don't think twice about moving home.
Watch the video below to find out what this special surprise is: