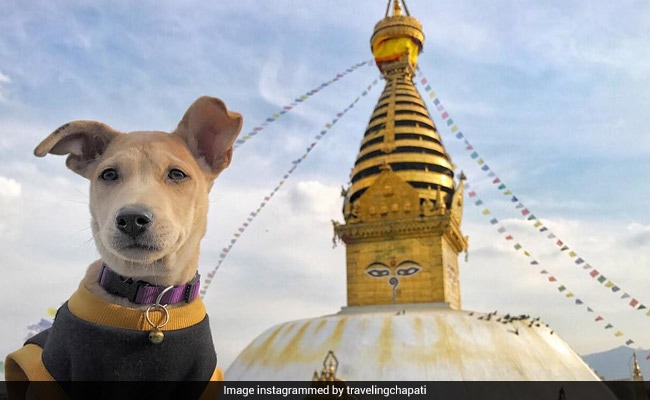 On February 10 this year, a dehydrated, starving and flea-ridden little puppy was discovered in Kochi, Kerala by a travelling Ukrainian couple. They adopted him, named him Chapati and, after countless vet visits and some 'shady' dealings, made a real travelling dog out of him. Chapati is now a dog on a real adventure - and he has thousands of followers hooked on his Instagram account.
Since being rescued in February, Chapati has come a long way - he has been de-wormed and 'deflea'ed, he has travelled in trains, he has visited beaches and temples, and he is now looking forward to visiting more of Asia with his mom and dad.
Here's an abridged version of his exciting journey so far - in photos:
A crying Chapati was discovered by two Ukrainian tourists in February
After visiting two vets, getting shaved and vaccinated and gaining some weight, a healthier Chapati at the beach
Chapati on his way to Goa in March
In early April, Chapati becomes a real travelling dog as his parents figure out the documents required to take him to Nepal. Thailand, Philippines and more
'Chapati at Chhatrapati'
Chapati travels illegally on a train - according to his post, in India, 'dogs can travel by trains only in AC First Class when you buy out the whole cabin' - something that his parents can't afford to do!
Chapati in Amritsar in May, where he got his rabies vaccination
"So, my friends, we decided to take a risk. I'm going to cross the border illegally. Let me explain to you: it is the only way my parents can take me with them as their Indian visa is expiring and my rabies vaccination is administered not enough time ago to get the required documents," writes Chapati
Chapati makes it safely across the border in early June
Chapati the happy dog at the Mayadevi Temple in Nepal
Follow Chapati's Instagram to keep up with his adventures.Click for more
trending news