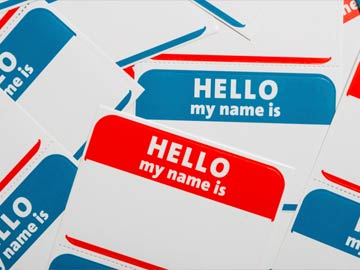 London:
A 25-year-old man in Sweden whose first name contains 63 words may have the world's longest name.
The young man's name is Kim-Jong Sexy Glorious Beast Divine Dick Father Lovely Iron Man Even Unique Poh Un Winn Charlie Ghora Khaos Mehan Hansa Kimmy Humbero Uno Master Over Dance Shake Bouti Bepop Rocksteady Shredder Kung Ulf Road House Gilgamesh Flap Guy Theo A*** H*** Im Yoda Funky Boy Slam Duck Chuck Jorma Jukka Pekka Ryan Super Air Ooy Rusell Salvador Alfons Molgan Akta Papa Long Nameh Ek.
The Swede goes by Papa Long Nameh for short and now holds the record of Sweden's longest name.
Papa Long Nameh, once known as Alexander Ek, from the town of Haninge near Stockholm, began changing names at the age of 18.
He has now changed names six times, adding a handful of carefully-chosen titles each time, 'The Local' reported.
At one point the man was known as Usama-Bin Ek.
"My parents were a little confused the first time a letter came addressed to Usama-Bin Ek instead of Alexander," he told news site Nyheter24.
"I don't always get my mail and sometimes the electricity bill is late, but that's part of the charm," he added.
In Sweden a person can change his or her name once free of charge. After that each change costs about $149.
The Guinness World record for the longest name (living person) is held by a man, from Edinburgh, whose name has 29 words.
The man's name is Barnaby Marmaduke Aloysius Benjy Cobweb Dartagnan Egbert Felix Gaspar Humbert Ignatius Jayden Kasper Leroy Maximilian Neddy Obiajulu Pepin Quilliam Rosencrantz Sexton Teddy Upwood Vivatma Wayland Xylon Yardley Zachary Usansky.