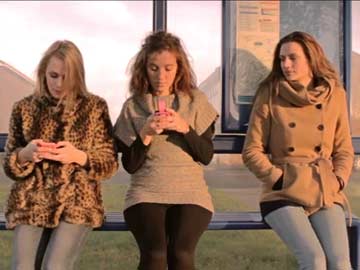 'Look Up' - written, performed and directed by Gary Turk - is a five-minute video film encouraging the generation that types as it walks, reads as it chats and spend hours with someone without making an eye contact to "switch off their display" and "live in the moment". Ironically, the video has gone viral on the internet. When he asks you to 'look up,' he doesn't mean open Google Search.
In a world of self-promotion on social media platforms (how else would you define sharing pictures of 'it' restaurants and your vacations abroad on Instagram, or statuses on Facebook and tweets on trending topics on Twitter), the relationships the social media-obsessed build are all too often with people who don't necessarily know them. Basically, we are all becoming increasingly unsocial in this 'social' world, living a parallel social life on the internet which doesn't really exist and is delusional.
Do you too feel lonely in public? Then just look up, talk to one another. Don't have to tell hundreds but just one. Give people your love, don't give them your 'like.' Let's make real connections because when you are looking down, you don't see the chances you miss.
See for yourself here: