It was supposed to be a 'cherry on the cake' moment for a beautiful wedding ceremony - a snowy owl would swoop in, deliver the rings to the happy couple, and fly out again. Unfortunately, the owl had other plans.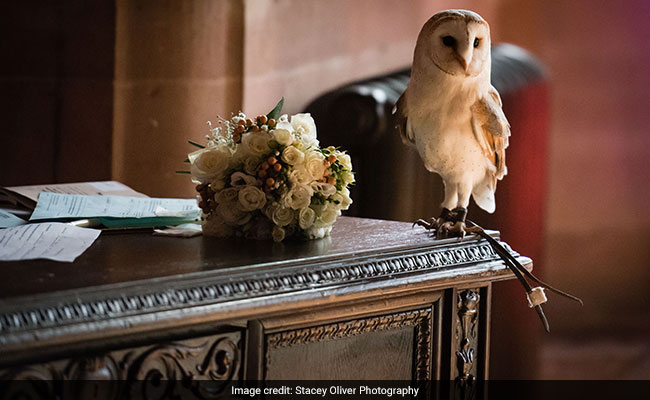 At Jeni Arrowsmith and Mark Wood's wedding in Cheshire, UK, last Saturday, the ring-bearing owl did in fact swoop in and deliver the rings. Then, it went rogue and proceeded to attack one of the best men. Oops!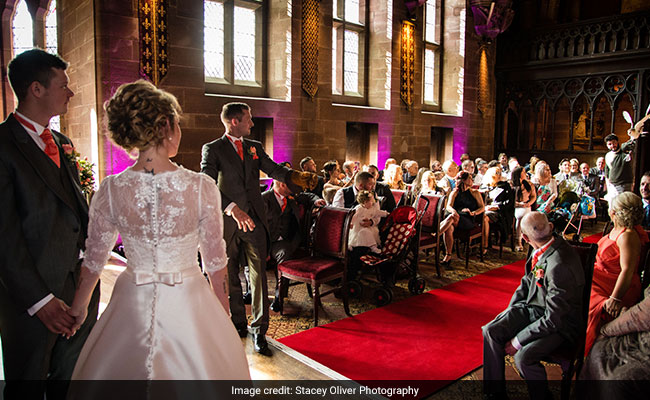 All was going smoothly as the owl glided in with the rings in a pouch on its leg, reported the BBC. However, after delivering the rings, it decided to launch itself at one of the best men sitting on the front row, who fell off his chair.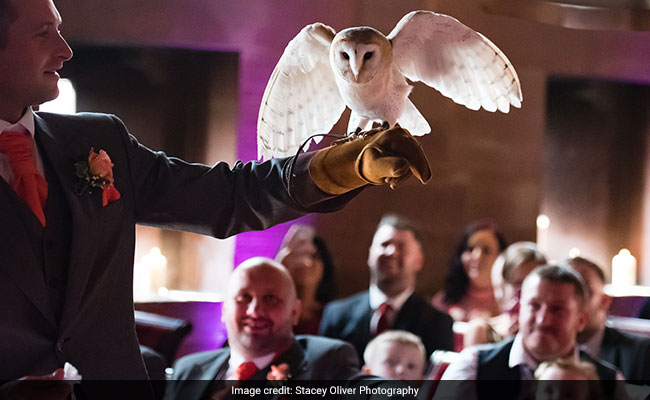 Pictures of the incident that left family and friends in tears of laughter were shared by the photographer,
Stacey Oliver
.
"The owl has just dived in and hit the guy - who is terrified of birds. He fell off his chair," Ms Oliver, who captured the exact moment on camera, told BBC Wales.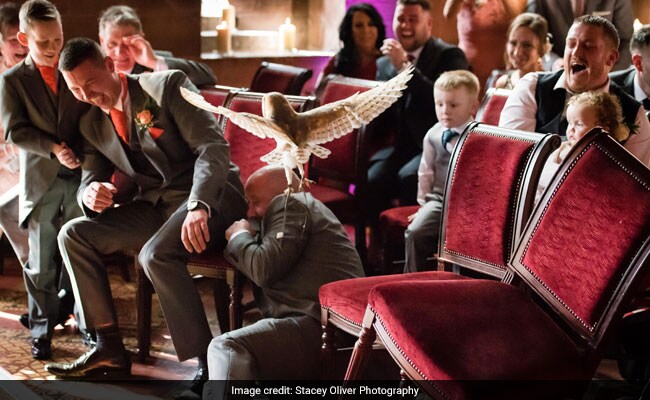 Luckily, the bride, the groom, and everyone present at the venue looked at the funnier side of things.
"The best man's reaction, when he fell off the seat and the crowd erupting into laughing was just great," said Ms Oliver to Deadline News.
"Everyone was absolutely hysterical. I was chuckling that much inside that my stomach was hurting," said the bride.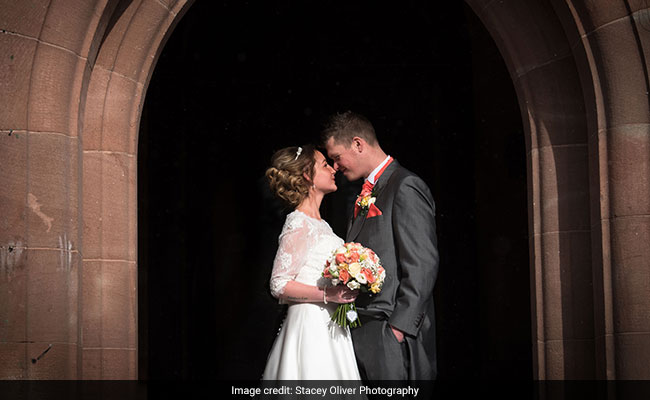 Guess you can say this wedding left some feathers ruffled. Click for more
trending news