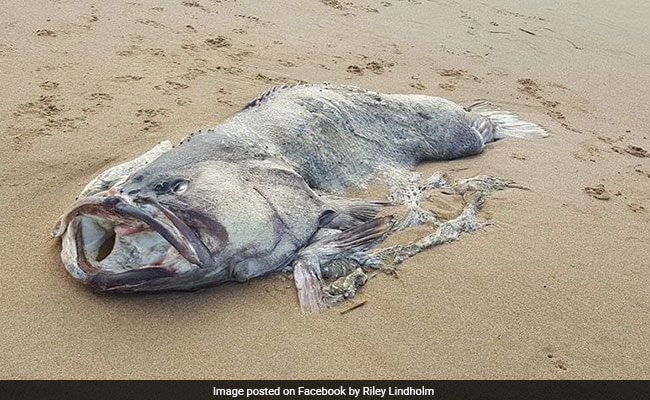 A 'monster fish', weighing nearly 150 kgs, was recently found washed ashore on a beach in Queensland, Australia. John and Riley Lindholm came across the animal while walking down Moore Park Beach on Tuesday afternoon, reports
ABC News
. Though he has spent his entire life working around fish, Mr Lindholm says he has no idea what that fish is.
"I've seen a lot of fish, and a lot of big fish, but I've never seen anything like it," he says. He estimates that the unidentified fish was between 1.5 to 1.7 meters long - or approximately 5-feet-long.
Riley Lindholm shared
pictures of the fish
on a public forum in order to identify it.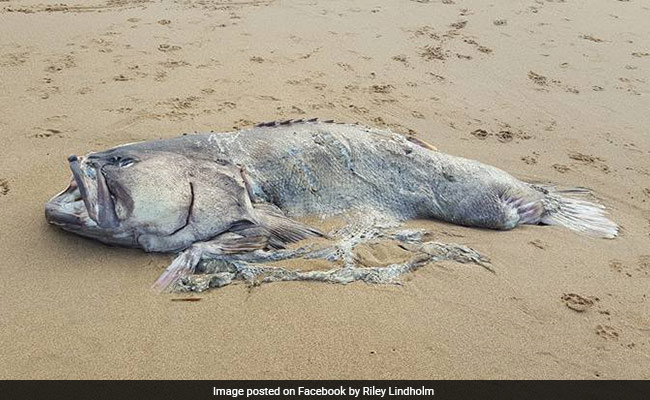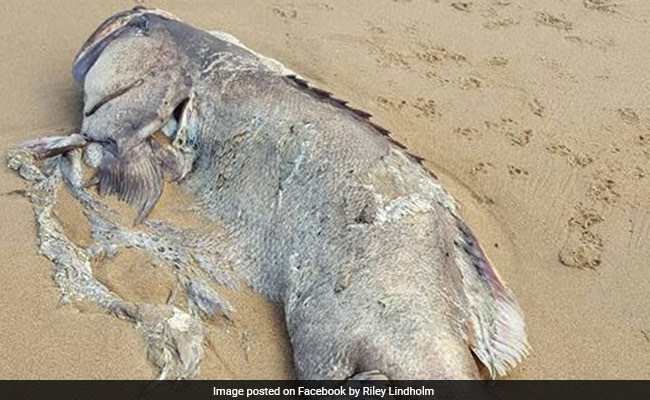 "There's a fair bit of speculation - it could have been a cod, could have been a groper, and one guy I think might have nailed it when he said it was what they call a tripletail," said Mr Lindholm to ABC News.
When Mr Lindholm returned to the beach the next day, the fish was gone.
The mystery fish soon went viral online:
The ocean is TERRIFYING. https://t.co/DJCNLSOv6O

- shan (@shanbennet) March 8, 2018
I for one do not welcome our new fish overlords. https://t.co/DiFXE3cxla

- Em-Roe (@EmilyHyphenRose) March 8, 2018
It's Extraterrestrial

- FreeSpeech4All (@AndyPandy3702) March 8, 2018
Authorities say that definitive identification of the fish could be difficult.
Although, the "condition of the fish made a definitive identification difficult", it appeared to be a Queensland groper, the Queensland Boating and Fisheries Patrol said.
Click for more
trending news