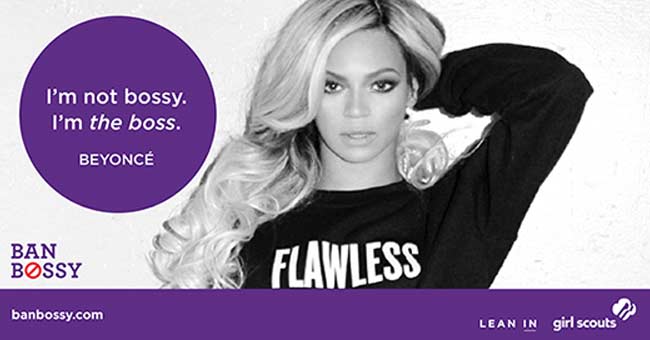 New Delhi:
"I'm Not Bossy. I'm the Boss," says Beyonce in a video for the Facebook COO Sheryl Sandberg's 'Ban Bossy' campaign that has gone viral on the Internet. The campaign also features many other successful and accomplished women such as actresses Jennifer Garner and Jane Lynch, designer Diane Von Furstenberg and former American Secretary of State Condoleezza Rice.
The campaign, started by Sheryl Sandberg's non-profit organisation LeaninIn.Org, encourages young girls to throw off stereotypes and take on leadership roles.
The campaign delivers the message that "words matter," especially words like bossy which is used to discourage little girls from raising their hands or speaking up, while little boys doing so are praised as leaders..
"I think the word 'bossy' is just a squasher," argues Glee star Jane Lynch.
According to the video, "By middle school, girls are less interested in leading than boys - a trend that continues into adulthood."
"When I was growing up I was called bossy," confesses Sheryl Sandberg. "Being labelled something matters," Jennifer Garner pitches in.
Even men agreed. United States Secretary of Education Arne Duncan and NASCAR champion Jimmie Johnson too think that the word bossy should be banned and it's important to tell girls that it's okay to be ambitious.
"Be brave, be you." says 'Run the World (Girls)' singer Beyonce.