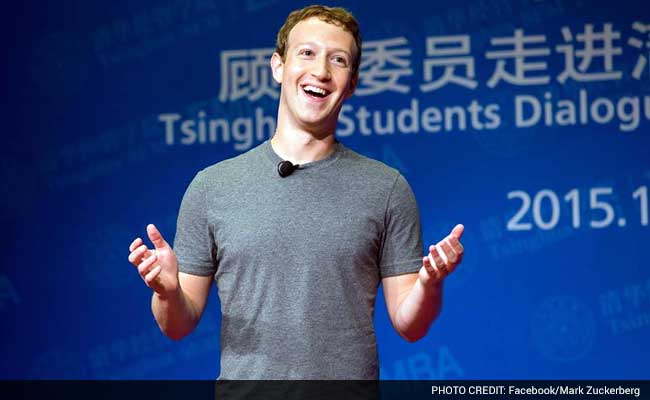 Facebook boss Mark Zuckerberg pulled out all stops to impress his audience at Beijing's Tsinghua University on October 24. Zuckerberg, who was appointed to the advisory board of the university's School of Economics and Management, delivered his speech - all 22 minutes of it - entirely in Mandarin.
In a Facebook post, Zuckerberg shared his speech "on why you need a strong sense of mission to change the world." It appears that his fluency in Mandarin is greatly improved since last year, when he had briefly addressed Tsinghua University in the language.
Then, the 31-year-old had stated three reasons for wanting to learn the language. "The first is, my wife is Chinese. Her grandmother can only speak Chinese. When I told her I was going to marry Priscilla, in Chinese, she was extremely surprised," he had said. His other reasons were that he wanted to study Chinese culture, and that Mandarin is a difficult language to learn. "I like challenges," he had said.
What a difference a year makes. Zuckerberg returned to Tsinghua to speak about Facebook's history and mission using "three stories" in proper Chinese.
Take a look at his speech (it has English subtitles as well):
Mark Zuckerberg's China diary also includes a little tour of the Ancient City Wall of Xi'an.
In a post shared on Monday morning, the Facebook chief mentioned enjoying a run with team members whenever they travel to a new city. "It's a great way to see a city before a busy day of events, and it's also a great way to wake up, get energy and kick jet lag," he said on Facebook.
Take a look at some of his "favorite shots" from the run: