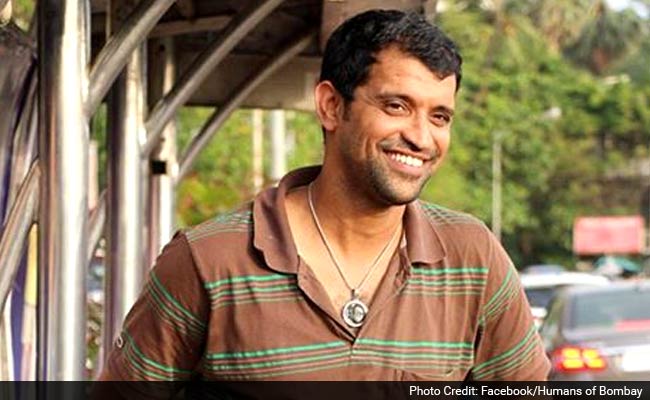 "It matters not what someone is born, but what they grow to be." Albus Dumbledore said this in
Harry Potter and the Goblet of Fire
- he could well have been saying it about this young man whose wonderful story of survival and success was posted on the
Humans of Bombay
Facebook page.
This story is about a little boy who lived on a railway station in Mumbai. "When I was five years old I used to work at a tea shop, but one day when I dropped a tray full of cups I ran away, terrified. I couldn't go home to my abusive parents, so I ended up at Malad Railway station," says Amin Sheikh in the Facebook post.
He polished people's shoes, ate from the garbage bin and sang on the trains until someone offered him help. He was eight-years-old then. "One day, Sister Serafina came upto me and said, 'come to Sneha Sadan, we will take care of you', but I was scared because previously, people had lured me into their homes and raped me," he says. It took a while before Amin agreed, a decision he says that changed his life forever.
After living at Sneha Sadan for 10 years, Amin managed to get a job as a driver. "I worked there for 13 years and it was from him (Amin's employer) that I learnt to speak fluent English, and understood the importance of creating my own identity," he says.
It was during this time that Amin got the opportunity to travel to Barcelona, as a Christmas gift from his employer. "I told him that here, people would always look down upon me as a street child, but I wanted one opportunity to travel the world and discover -- and he gave it to me," says Amin.
Amin's experience abroad, the friends he made while travelling and his undying love for Mumbai shaped the rest of his life.
"I came back, inspired and started Sneha Travels to help people from all over the world to discover my Bombay through my eyes." The "street child" also authored a book on his life.
20 years later, Amin believes he's still running; only there's a big difference today. Read Amin's post in its entirety to know what that difference is: