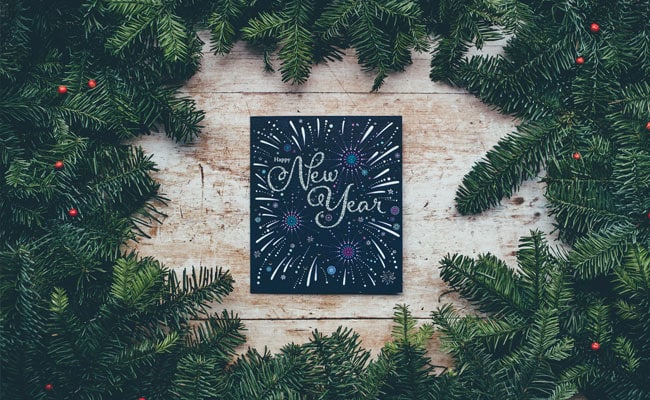 The celebration of New Year dates back centuries. Perhaps the first known instance of celebrating the advent of a new year was instituted in 2000 BC in Mesopotamia. Today, in many countries, New Year's Day, also called New Year's or New Year, is observed on January 1, which is the first day of the year on the modern Gregorian as well as the Julian calendar. New Year's has become probably the most widely-celebrated holiday worldwide. It is brought in at the stroke of midnight on December 31 in different time zones, often with fireworks and parties. December 31, known as New Year's Eve, is celebrated with much pomp and fervour. New Year celebrations differ across countries and cultures, but some things remain the same. Apart from the fanfare and parties, most people celebrate the beginning of a new year by calling up family and friends, mending quarrels, setting goals for self-betterment and donating to charity. It is a significant holiday as many consider it the start of not just a new year but also an opportunity to start on a clean slate. The New Year brings with it new hopes, new possibilities and new dreams - and is therefore a happy occasion that is brought in with parties, get-togethers and joyous celebrations. People set goals, known as new year resolutions, in order to achieve targets they have set for themselves. In pop culture, the year gone by is also remembered with TV programmes, year-end listicles, reviews and wrap-ups. Before we get on to the significance and importance of January 1, here are some new year greetings, messages and images you can send you to your friends and family to wish them health, wealth and prosperity in 2018: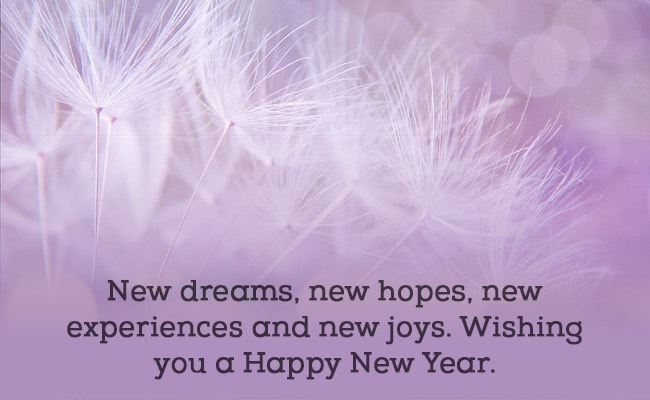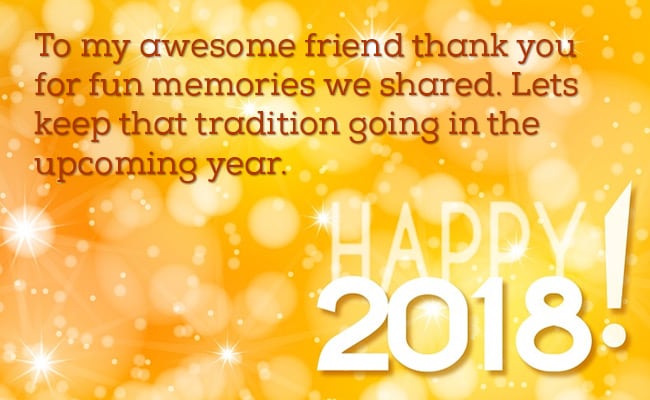 You can find more New Year's greetings and messages
here
.
Happy New Year 2018: Significance of New Year's
In some cultures, New Year's Day has a religious or spiritual significance. It is now celebrated around the time of the winter solstice, where the days begin to lengthen again. New Year's therefore represents a time for rebirth - of moving ahead and forgetting the past.
In Ecuador, in fact, people make straw dummies and burn them to signify getting rid of the past.
In India, New Year's Day has several variations depending on the region and is based on the Hindu calendar.
Happy New Year 2018: Importance of New Year's
Each year, around the globe, New Year's Day is celebrated with great fervour and merrymaking. A new year marks a new beginning. You can celebrate the beginning of 2018 by setting goals for yourself, making resolutions for self-betterment, spending time with your family and giving back to society.
Here are some popular
New Year resolution ideas
you can try to follow in 2018 for self-enrichment.
We wish you and your loved ones a very happy New Year 2018!
Click for more
trending news