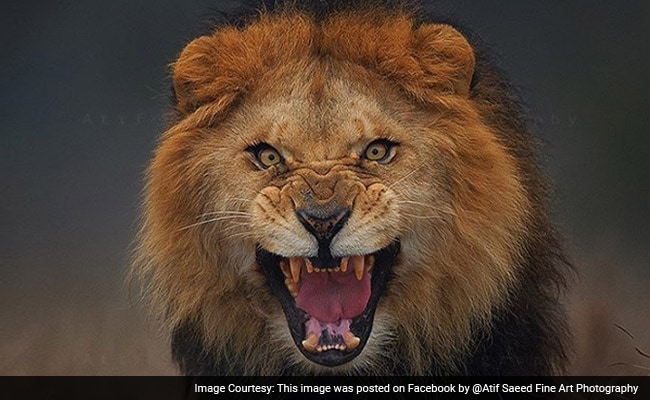 It was one of those rare and magical moments, when luck and skill collide to result in something truly spectacular.
Atif Saeed, a 38-year-old photographer from Lahore, took this chilling photo of the king of the jungle, only moments before it tried to pounce on him, and lived to tell the cautionary tale.
The picture, intimidating enough to make even those looking at it from behind the safety of a computer screen shiver, was taken in 2012 while the photographer was visiting Lahore Safari Park. It has only recently gone viral over the Internet, with people calling the image both beautiful and scary.
"It was an adult male lion and what I liked most about him was the beautiful, dark hair on his neck," Atif told NDTV on e-mail.
So, in order to click the magnificent animal in its element, Atif stepped out of his car and sat on the ground a stone's throw from the lion. Incredibly brave or terminally foolish? "I must show the character and status of lion," Atif thought to himself at the time. Also, this was the only way he could get the natural photo he wanted.
Within a matter of seconds, the beast noticed the trespasser and leapt towards him. Atif just barely managed to reach his car, not only with his life but also with a great shot to boast of.
Describing the incident as "a pretty close encounter," Atif told us that watching the aggressive lion approach him through the camera view finder is something that he cannot explain in words. "I was witnessing every minute detail that no photograph or movie can show," he explained.
Asked if he would do this again, Atif seemed skeptical. "I was laughing at that time, but now I don't think I will be able to do it again," he said.