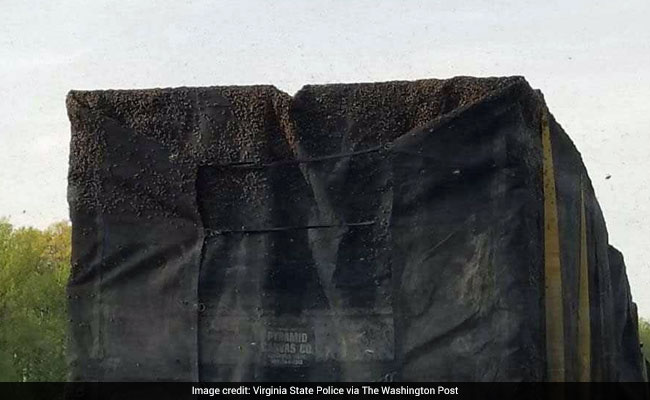 Honeybees escaped from a tractor-trailer in which they were being hauled after a crash involving several other vehicles along the Capital Beltway in Northern Virginia.
The crash occurred around 4 p.m. Wednesday when two vehicles had a minor fender bender in the north side of the Beltway near Georgetown Pike, according to Virginia State Police. As the vehicle's drivers were trying to move to the shoulder, they were struck by a tractor-trailer that had veered into the roadside barrier, police said.
The 56-year-old driver of the tractor-trailer, a resident of Missouri, had a medical emergency and was found unresponsive in the cab of his truck. As troopers were at the scene investigating, they were "suddenly swarmed by bees" and realized what the truck was hauling - pallets of honeybees.
In the crash, officials said, a strap had "broken off and one of the pallets shifted - thus allowing the bees to escape."
A man and his adult son, who were driving by, stopped at the scene. Police said the men "happened to be experienced bee handlers" and offered to help. State police said the men put on their beekeeper suits and caught most of the escaped bees.
In a statement about the crash on its Facebook page, Virginia State Police wrote, "Traffic crash has I-495 in Fairfax County All Abuzz."
The bees weren't the only animals on the scene.
Police said they also found a small dog running loose nearby. One of the troopers was able to get the dog and put it in his patrol car. Officials said they figured out that the truck driver owned the dog.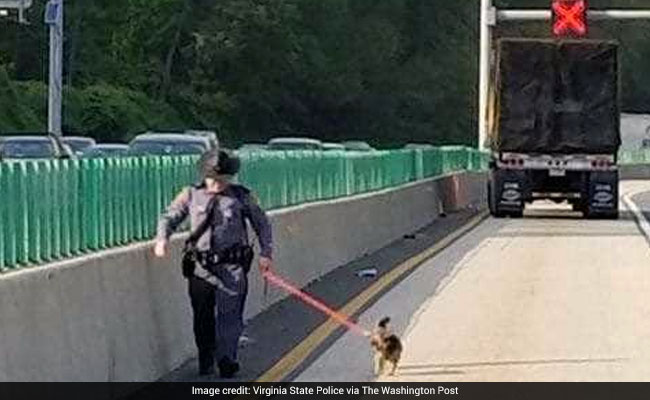 While the investigation of the crash was underway, the trooper took the dog on a quick walk for a potty break.
Officials said the truck driver was taken to a hospital and is expected to make a "full recovery." The other drivers involved were not injured.
(This story has not been edited by NDTV staff and is auto-generated from a syndicated feed.)
Click for more
trending news