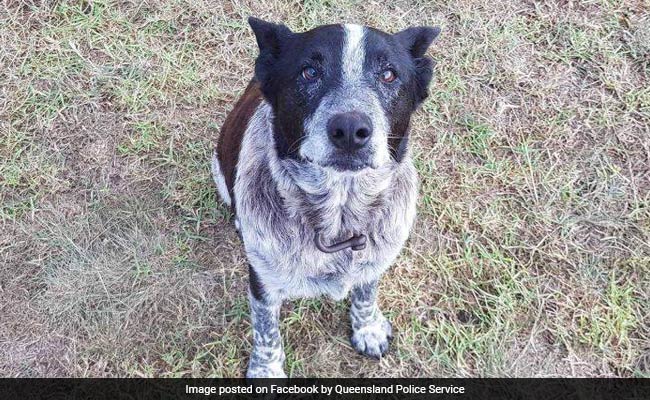 Max the dog is being hailed a true hero and a very good boy for remaining by the side of a lost 3-year-old girl in Australia. The 17-year-old blue heeler stayed with his lost human, 3-year-old Aurora, in Queensland's bushlands through the night until searchers found them.
According to
ABC News
, Aurora was reported missing about 3:00 pm yesterday after she wandered off on her own. She was found today morning safe and well with Max the dog at 8:00 am.
"SUCH A GOOD BOY, MAX! He stayed with his 3-year-old human who was lost near Warwick last night while we frantically searched for her," wrote Queensland Police in a post that has been 'liked' over 28,000 times.
Kelly Benston, the partner of Aurora's grandmother Leisa Marie Bennett, said that Ms Bennett and other members of the search team found Max first.
"She found the dog first. Max led her to Aurora," Mr Benston said.
"Max is 17 years old, deaf and partially blind."
ABC News reports that Max stayed with Aurora for over 15 hours and kept her safe through the cold and rainy night. Luckily, she was found safe and healthy, with only minor cuts and abrasions.
"The area around the house is quite mountainous and is very inhospitable terrain to go walking in, so she'd travelled quite a distance with her dog that was quite loyal to her," said SES area controller Ian Phipps was quoted as saying.
For his good work, Max has been named an honorary police dog and earned a lot of praise, love and virtual belly rubs.
Click for more
trending news