A Redditor participating in Reddit's Secret Santa game was in for a huge shock when her gifts finally arrived. She had somehow hit Secret Santa jackpot because hers just happened to be Bill Gates. The business mogul and philanthropist has participated in Reddit's Secret Santa game for the past few of years and this year too his gifts brought joy to one lucky woman. Redditor VietteLLC shared a
heartwarming post about her gifts
from the business tycoon who she says "CLEARLY knew my soul".
"I've done the Reddit gift exchange for years now. I love all the silly little gifts. I always check out the Bill Gates post and laugh at how crazy it must have been for that person, never for a second even considering it a possibility for me," says the Redditor on the site. Her post has since gone completely viral.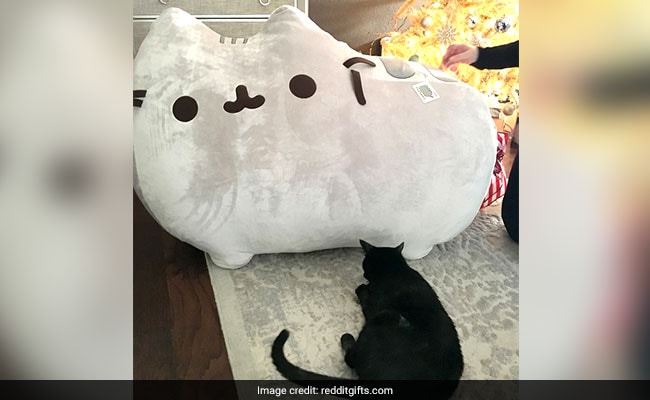 She describes her excitement and shock at finding a huge box - one that could fit five of her in it - outside her house, only to realise that the gift came from Mr Gates himself.
"I just caught fragments of the letter all at once 'a donation has been made', 'Bill Gates', and my cat's names. It clicked and I started to burst out loud laughing and crying simultaneously," she says.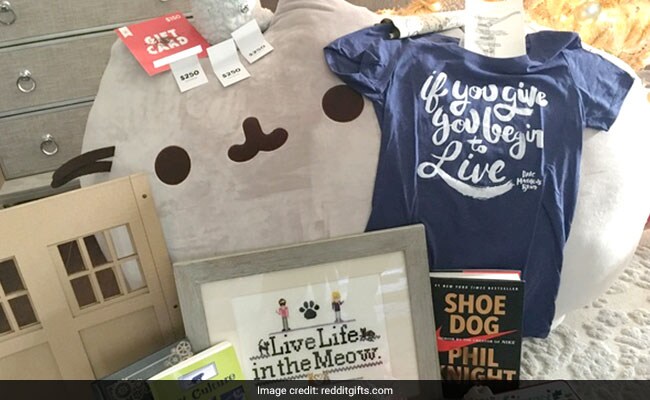 Once she calmed down she checked the box for the presents. And boy! It looks like Mr Gates really outdid himself this time around.
The gifts include a "30-ish pound" Pusheen, donations to three different cat shelters (the Redditor is a cat lover), a book on cat shelters with a note inside, a book on business, a Dr Who book, a stuffed animal and much much more. It also includes "a commissioned, one-of-a-kind cross-stitch of me and my pal, Bill, and my 4 cats that says 'Live Life in the Meow'".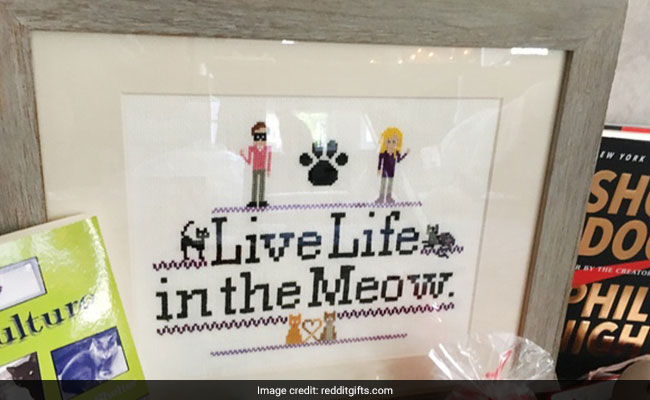 Click here
to read more about the gift
Wouldn't you want Bill Gates to be your Secret Santa too? Click for more
trending news