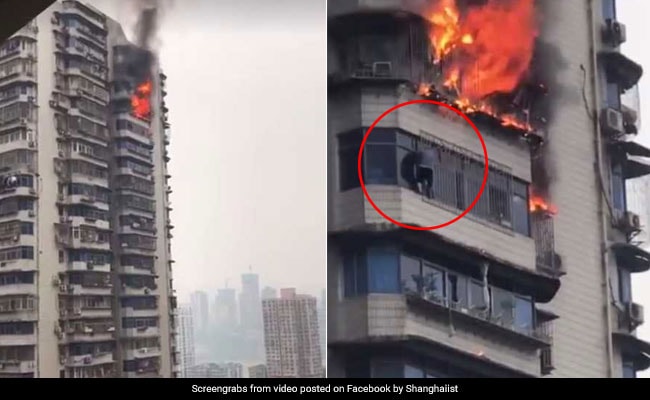 A man in China escaped death by making a desperate rescue bid and hanging off the balcony of a burning apartment. A video shows the unnamed man in China's Chongqing city hanging from one of the top floors of a 23-storey residential building. He is seen dangling from the outside even as a fire rages on inside. According to
Yahoo News
, the incident took place on December 13.
The video shows him climbing down the building and attempting to kick and break the window glass of the apartment below even as debris fall down on him.
Watch the video below:
According to
reports
, firefighters soon arrived to break the glass and pull the man inside to safety. He is lucky to have made it out with only a few scratches and was sent to the hospital.
Click for more
trending news