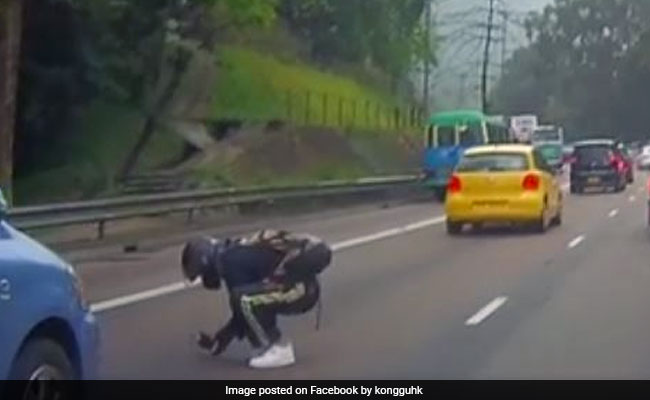 New Delhi:
Hong Kong based Kwok Kin Wai Kevin is a local hero of sorts. While riding his bike during rush-hour on Lion Rock Tunnel Road, he noticed something on the road. Instead of ignoring it, he parked his motorcyle on the side and walked back to check. That something was a tiny kitten in the middle of the road as vehicles passed by. The biker risked his life and stopped the oncoming traffic to bring the little one to safety. A dashcam video of the moment was uploaded on Facebook and has over a million views.
Watch the moment here
After picking up the kitten, Kevin can be seen running back to his bike parked a few metres ahead on the road. He posted photos of the kitten he rescued on his Facebook page and urged people to adopt the little kitten.
Luckily, the kitten found a permanent home after the story went viral. After a few hours, Kevin posted a photo of him handing the kitten to the new owner on his
Facebook page.
Here's a bonus video of the kitten.
The man, a firefighter in Hong Kong,
said
that at first he was too scared to stop but his conscience didn't allow him to go on without helping the kitten. A little kindness goes a long way.
Click for
more trending stories