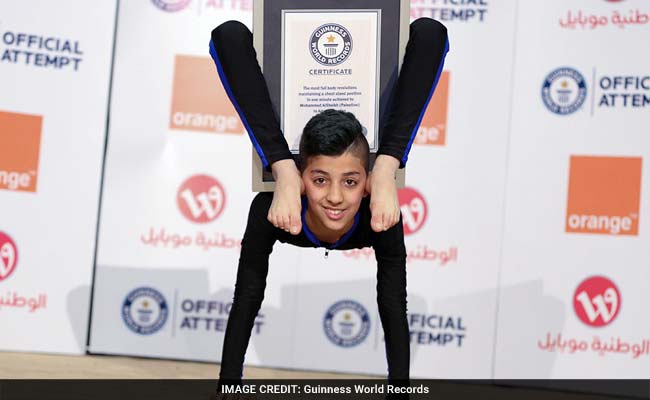 This Palestinian teenager just set a twisted new world record. 13-year-old Mohammed Alsheikh aka 'spider-boy' broke the record for 'most full body revolutions maintaining a chest stand in one minute'. The teen twisted his extremely flexible body 38 times in his attempt in Jordan, beating the previous record of 29.
The boy, with an almost-rubber-like-spine, has been a professional athlete for five years but wants to achieve more. "I have a wish and I hope to be a world champion in my sport," he told Guinness World Records. He was previously a finalist on Arab's Got Talent in 2015.
Watch his incredible feat here:
The record holder, who practices for hours every day, says he is inspired by previous record holder British contortionist Leilani Franco. "I'm very excited that I have achieved a Guinness World Records title and I managed to exceed the previous record holder who was a lot older than me", said the 'spider boy' from Gaza.
Mohammed wants to travel outside Gaza to showcase his rare talent across the world. "My dream for the future is to be famous and well known throughout the world," said the new record book holder.
One more time, just watch how fast and flexible he is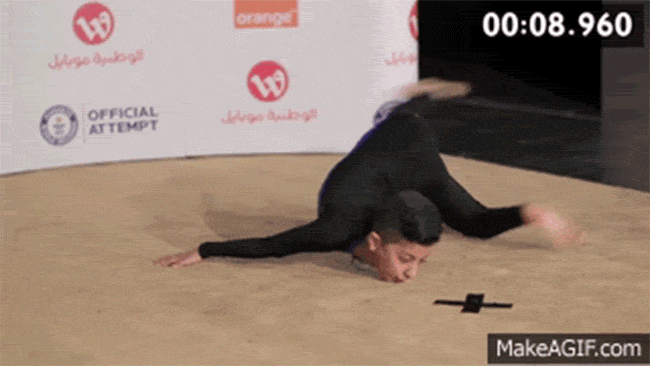 Forget Beckham, try bending it like him!