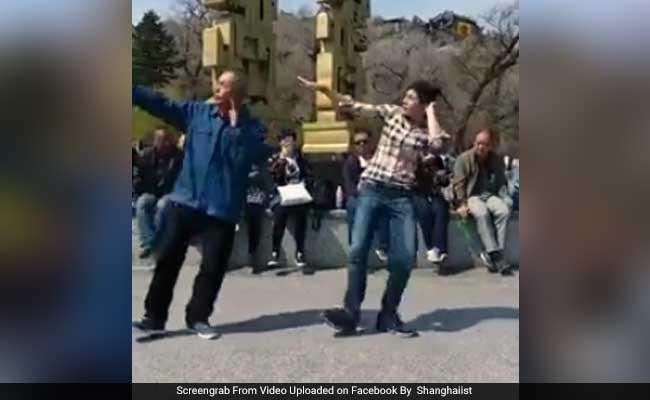 This grandpa likes to move it, move it. Watch out (virtual) world - this grandpa is dancing his way to viral stardom. A video posted on the
Facebook page Shanghaiist
shows an elderly man easily match moves with a young woman. The video, a little over one minute long, has been watched over 22 million times since being uploaded on Facebook on April 28. Dressed in a denim shirt, black trousers and sneakers, the man barely breaks a sweat while dancing. The duo appear to be dancing in a public park - the exact location, however, is unclear. A number of people watch on, impressed. A few even film the performance on their mobile phones.
Watch grandpa break it down here:
The clip has collected over 184,000 reactions and been shared over 455,000 times on Facebook.
"I love the grandpa way of dancing. He is so light of feet and at his age, he can still move that way," writes Tajing Reyes on Facebook .
"Grandpa is a smooth dancer. His timing, balance and foot work is awesome to watch," writes Madonna Clark Madiva. "The best thing you can do is get up and move at his age. Grandpa should do his own work out dance video. I would buy it."
"Three seconds into the video, I knew grandpa is good," writes Soon Ching Voon. "Then I spent the rest of the time watching closely to see if the girl can be as good as grandpa! Yes, grandpa is indeed impressive!"
"Typical China. Every weekend or even during weekdays in the evening you see people dancing - all ages mixed, everybody doing their own thing. Nobody laughs, nobody has cynical remarks. This is what we love about China," comments Benny Oeyen.
"When I grow up, I want to be this grandpa" reads the caption underneath the video. #LifeGoals.
Click
here for more trending stories
.