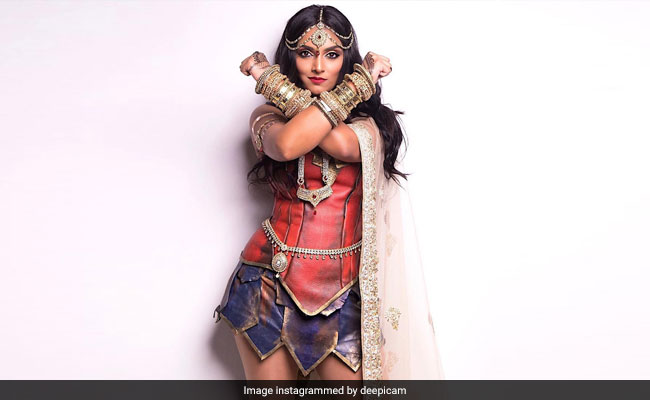 New Delhi:
After the 'South Asian Artists' movement on Twitter, beauty blogger Deepica Mutyala has kept the momentum of the movement going by transforming into an utterly gorgeous South Asian Wonder Woman - complete with bangles, maang tika and a saree for a cape! Though the Los Angeles-based Indian-origin blogger did this as a Halloween tutorial, she writes that it is much more than just that. "The larger picture was to get a point across that you can be whoever you want for Halloween and not feel any limits," she writes on YouTube.
"One of the reasons I started my channel is that there's not a lot of Southeast Asian women out there. My followers are diverse, but girls like me don't feel like there's anyone out there to relate to," said Deepica to
Bustle
in a 2015 interview. Today, she writes, "Just because you don't see a hero (or any character) that looks like you out there, doesn't mean you can't be them."
Watch her stunning transformation below:
When it released in June this year, Gal Gadot-starrer
Wonder Woman
became a record-smashing summer hit and was widely-praised by feminists.
In September, Gal Gadot
tweeted her support
to two South Asian women who dressed up as Wonder Woman while attending the Sri Lanka Comic Con. Click for more
trending news