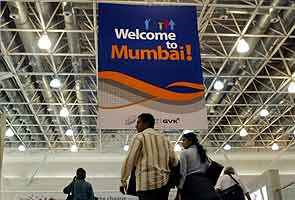 Mumbai:
The cost of air travel from Mumbai will go up by Rs 600 for those flying to overseas destinations and by Rs 100 for domestic travellers with the addition of development fee (DF) from today.
The Directorate General of Civil Aviation (DGCA) has directed all the air-carriers to collect development fee from passengers and subsequently deposit the same with Mumbai International Airport Limited (MIAL), which is managing the airport, an Aeronautical Information circular issued said.
The charges are on ad-hoc basis and valid for 23 months, starting from May 1.
The central government, in February 2009, had allowed MIAL to collect Rs 100 and Rs 600 from domestic and international passengers respectively.
However, the Supreme Court on April 26 last year held that no DF could be levied or collected from the embarking passengers at major airports unless an Authority determines the rate of such DF.
Later, the MIAL had requested tariff regulator Airport Economic Regulatory Authority to fix the DF saying that any delay would affect developmental work being carried at the airport due to shortage of funds.