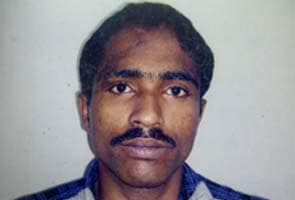 Mumbai:
The Spanish musician who was raped early on Monday morning in one of Mumbai's most expensive neighbourhoods has identified her assaulter at an identification parade within the city's Arthur Road jail.
Police sources say that she will soon be able to leave India. Her parents live in Germany.
The victim, a musician, who rented a flat in Bandra in June, has identified the man who the police had zeroed in on as her attacker - a 30-year-old named Anwar Ismail Ali Ansari alias Badshaah who robbed other homes in the area before entering the victim's apartment on the third floor through an open window. After he broke in, the woman was able to slip out and knocked at her neighbour's door for help, but nobody answered, and the intruder dragged her back into her home. He held a knife to her throat, raped her thrice, and then ordered her to shower. She locked herself into the bathroom; he left the house; and an hour later, neighbours who heard her shouting for help summoned the police.
"As the victim has identified the accused, it will strengthen our case against him," a police official said.
Mr Ansari was arrested on Tuesday after the police circulated a sketch of him based on the victim's description. He was on bail after being arrested last month for robbing the home of Bollywood actor Dino Morea.