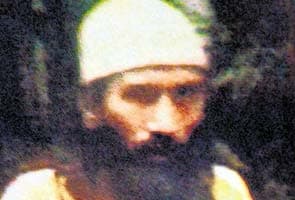 Mumbai:
After failing to tie him up with the spate of killings in SoBo in 2006-07, cops are once again after Ravindra Kantrole, this time in connection with the recent rape and murder of three minor girls in Cuffe Parade. Colaba and Cuffe Parade police, who are probing the killings, have now sent Kantrole, nicknamed the Beer Man, for DNA testing. On September 17, 2009, Kantrole - who had been arrested by Mumbai police in 2007 for the murders of three men in South Mumbai - was acquitted by the Bombay High Court.
"Till now, we've carried around 900 people's DNA and have got reports of around 200 that have come out negative," said a police officer from Colaba. "We did not get any DNA from Jagruti Patel's body, who was found murdered on November 13, as it was completely decomposed. But, we had retrieved the killer's DNA from Karishma Chavan's body, who was found killed on January 18. We have also found DNA from Angel Sharma's body, who was found raped and murdered on April 19. But the samples collected from Chavan's and Sharma's bodies don't match," said the officer.
No minor matter
While Karishma and Jagruti were found dead at Nariman Point Fire Brigade depot, Angel's body was recovered from the sea, near Maker Tower in Cuffe Parade. "After testing DNA samples of so many people in the Cuffe Parade and Colaba area, we thought of checking out Ravindra Kantrole as well, since his name had also cropped up during investigations. We have taken DNA specimens of the fathers of the girls as well. We are taking this case very seriously, and want to solve it as soon as possible," the officer added.
An officer, part of the investigations, said there were many similarities in the cases. "Jagruti was kidnapped on October 20 and then killed. Karishma was found dead on January 18 and Angel was found murdered on April 19. The gap between the first and the second, and the second and the third cases is nearly three months. Also, all the girls are about 3 to 4 years old. This may not be a coincidence," he said.
Sea change
However, there are disparities too. While, the first two victims died of head injuries, Angel was strangled. The first two corpses were found in a secluded spot, while Angel's body was found near the sea. Cops say the killer may have strayed from his pattern because of police presence near the previous crime scene. Cops have also taken the help of officers from Nehru Nagar police station in Kurla, who had faced a similar situation in 2010, when three minor girls were found murdered in the area. The Nehru Nagar police managed to solve one case; two others are still pending.
Who's Ravindra Kantrole?
Beer Man is the name given to the suspected serial killer who murdered seven people in South Mumbai, between October 2006 and January 2007. The nickname was gained due to beer bottles left beside each body, which was the only link between the deaths. In January 2008, Ravindra Kantrole was convicted of one of the murders, that of a homeless man. He was charged with two other Beer Man murders but cleared of any involvement, thus leaving the remaining six murders unsolved. In September 2009, the Bombay High Court acquitted him of any involvement in the murders due to lack of evidence.