Highlights
Old, live bomb found at Metro construction site in Mumbai
Minor explosion while bomb squad was defusing the explosive
Tyre shop and public lavatory once stood at the spot: initial probe
On Wednesday evening, workers at a Metro III construction site in Mumbai Central made a rather explosive discovery. An old, live bomb was found at the site while digging was on. While the Bomb Detection and Disposal Squad (BDDS) of the Mumbai Police immediately started to defuse the low-intensity explosive, there was a minor explosion during the process, sources told mid-day. A senior police officer told mid-day that around 6.30 pm workers at the Metro construction site informed the police that they had found a suspicious object while digging, nearly one metre under the road surface.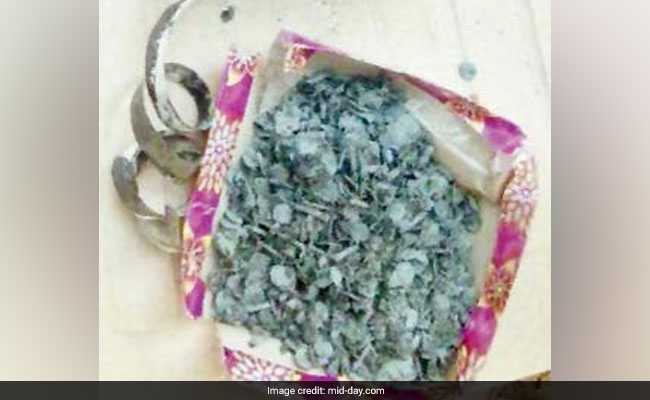 Later, officers from the Bomb Detection and Disposal Squad (BDDS) and the Anti-Terrorism Squad (ATS) rushed to the spot, while the local police cordoned off the area. "BDDS officers inspected the bomb and defused it," the senior officer said. Another senior officer said that prima facie it was found that one of the explosive materials used in the bomb was a powder used in firecrackers.
Confirming the discovery, deputy commissioner of police, zone III, Virendra Mishra said, "A suspicious, old bomb-like heavy object in crude form was found at the Metro construction site. It also had splinters, like nails. BDDS has defused it."
Preliminary probe revealed that a tyre shop and public lavatory once stood at the spot where the bomb was found. Cops are investigating whether the explosive was part of any major terror conspiracy in the past and later buried there in abandonment.
The police have also collected samples of the explosives and will be sending it to the lab to ascertain their exact nature. The DCP said that no case has been registered as of now and the investigation is on.
(Except for the headline, this story has not been edited by NDTV staff and is published from a syndicated feed.)
Get Breaking news, live coverage, and Latest News from India and around the world on NDTV.com. Catch all the Live TV action on NDTV 24x7 and NDTV India. Like us on Facebook or follow us on Twitter and Instagram for latest news and live news updates.