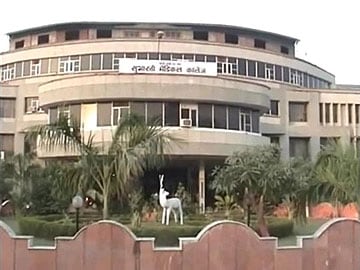 Meerut:
A group of Kashmiri students at a private college in Meerut, Uttar Pradesh, have been booked for sedition after they cheered Pakistan during a cricket match that India lost.
67 students of the Swami Vivekanand Subharti University were suspended on Monday for celebrating Pakistan's victory in the Asia Cup match the night before. They now face arrest.
"Have just spoken to CM UP who has assured me he will personally look in to the matter of the Kashmiri students in Meerut ," tweeted Kashmir Chief Minister Omar Abdullah, who described the charges against as "unacceptably harsh punishment that will ruin their futures & will further alienate them."
However, he also described the students as "misguided" and said they should "introspect" because some of them are attending college on the strength of scholarships from the Prime Minister.
The college has alleged that the students celebrated loudly in the dorm and raised pro-Pakistan slogans, which led to a fight with other students and escalated into vandalism and stone-throwing.
The students were suspended and sent home almost immediately. Some of them have returned to Jammu and Kashmir and others are staying with friends. They say the college first told them they were suspended for three days, but has since not allowed them back.
"The college never heard our side of the story. Some us were also crying as we had no money," said a student at his home in Kashmir.
Their story has provoked anger on social media.
"An indefensible decision by a university in UP. What business is it of theirs what team their students support?" tweeted Mihir Sharma.
The university said they were compelled to order the students out "as a precaution" as the situation was volatile.
A police officer, MM Baig, said the students had been accused of an anti-national act and CCTV footage would be examined to establish the charge.
Around 200 Kashmiri students are taking engineering and law courses in the university.