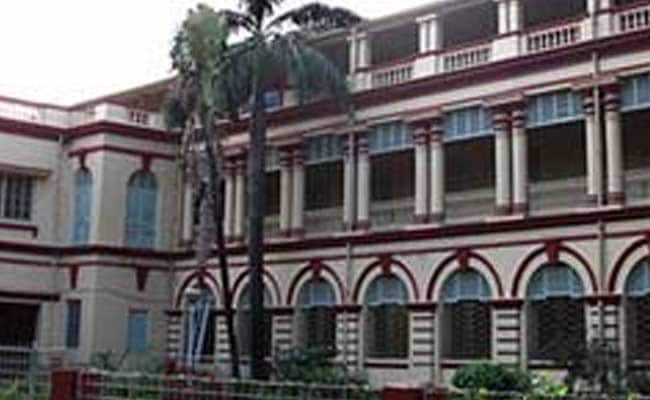 Kolkata:
After rescheduling them just days ago, Jadavpur University has now cancelled all tests for admission to BA courses, a practice in some of its most highly-rated departments in the country, including English literature.
Instead, students will be admitted on the basis of their Class 12 board exam results.
The university's Executive Committee took this decision yesterday after hours of talks.
But instead of students cheering one less exam, Jadavpur University's current students erupted in protest.
Because students feel entrance exams help an institution to evaluate aspiring students better than just Class 12 marks. Which is why engineering and medical college aspirants take entrance exams, they say.
Students and a section of teachers suspect the university authorities bowed to diktat of the Trinamool government.
Mamata Banerjee's higher education minister insisted the government had no say in the matter.
But even earlier this week, he let slip his government's wish.
"Over the last few months, I have said you should not have two standards - that admission to some subjects will be on the basis of merit and other section will have merit and entrance exams. This is something object. I have not instructed. But we feel we should have one model to follow," Mr Partha Chatterjee, the minister, said.
Traditionally, admission to the University's engineering and science courses was through JEE. Of 13 arts courses, six of the most coveted departments took entrance exams, including English Literature.
"This is extremely unfortunate. We hope this decision is reversed," said a student Shraman Guha. Asked why a student should have a say in the admission process, he said, "That is a different debate. But when we see signs of political interference, we have to protest."
"The admission system in JU is transparent. But the new system encourages corruption. You can see what is happening in other colleges. Union members are extorting money from students who are seeking admission," said Sounak Mukhopadhyay, a senior student.
Some teachers, too, see the move as an attack on the institution's autonomy.
"We strongly condemn this decision. We think this will not ensure that we get the best quality students," said a teacher and member of JUTA -- a teachers' association.
But the executive council was firm. The registrar said, "Admission to UG admission arts shall be on basis of marks in board exams. This is because of some legal questions that have been raised about the admission process."
"This decision has also been taken to address the sentiment of the teachers who have seen the legal questions raised about their involvement in the admission process in negative terms... The executive council reposes full faith in teaching community. Current students have no role in the determination of the admission process. Even so, Executive Council has heard and noted their opinion," the registrar added.
However, one silver lining for the protesters is that the new admission exam system will, as of now, be in force for one year only.