Kolkata:
A massive fire broke out in a chemical warehouse in Kolkata on Thursday, leaving more than 20 families homeless.
The fire, which started at a warehouse where chemicals were allegedly being stored illegally, spread out within minutes to the nearby area where several families were residing. No casualties have been reported in the incident which happened near Strand Road, near Howrah.
20 fire engines rushed to the spot immediately. According to a fire officer, initially it was extremely difficult to control the fire because of the obnoxious smell from the chemical compound was preventing them to enter the core area.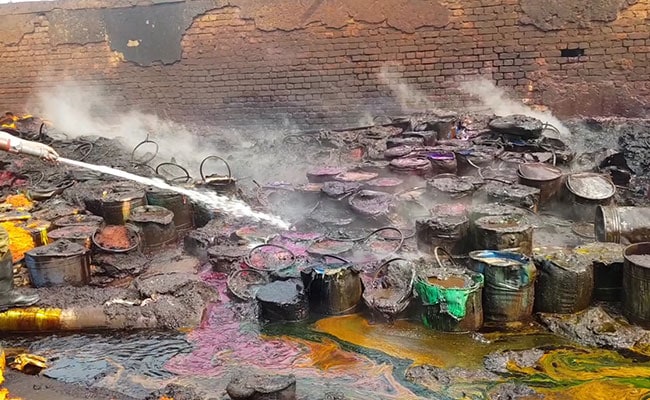 Aleja Beba, 55 was cooking in her house when she discovered her whole neighborhood is burning, and in no time the fire invaded her house and turned it into ashes. Her daughter's house was also not spared and now they have nowhere to go.
"I saw my house burning and along with it money, mobile, clothes, everything. Today I have lost everything, I have nowhere to go, nothing to eat." she said.
According to a local, several attempts had been made earlier to remove the chemical warehouse from the locality, but the owners had big contacts and no one dared to go against them.
Traffic police managed to keep the busy Strand Road functional, but the incident paralyzed the Circular railway services for several hours. The reason for the fire is still not known.
Get Breaking news, live coverage, and Latest News from India and around the world on NDTV.com. Catch all the Live TV action on NDTV 24x7 and NDTV India. Like us on Facebook or follow us on Twitter and Instagram for latest news and live news updates.