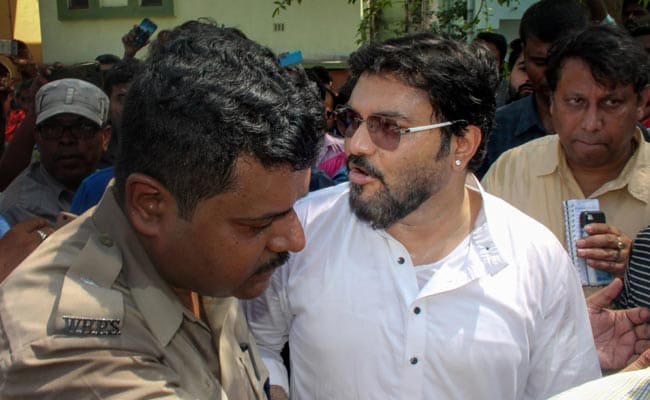 Kolkata:
Union minister Babul Supriyo yesterday announced he has decided to refuse all facilities provided by the TMC government, which is customary when a representative from the central government visits a state.
"In protest against many atrocities of the WB government, something that is common knowledge and needs no mention here, I have decided to refuse all facilities provided by the TMC government... That includes the state vehicle, the state guest house, pilot cars etc," Mr Supriyo said in a statement.
The decision of Mr Supriyo, who is a minister of state for heavy industries and public enterprise, comes a day after he got into an altercation with the district magistrate of Bengal's Purulia while visiting the public rally of BJP president Amit Shah on Thursday.
Mr Supriyo said he had instructed his office to stop sending his "tour programmes" to the state government as is the general practise when a Union minister visits any state.
He said the state administration used to send him a car that does not have airbags, a safety feature, despite that fact that he has to travel on highways.
"Till today, the official car from the WB government followed my private car as a backup vehicle but as of today, I refuse to accept that, too. I relive the TMC government and their officers, the agony and pain they have to go through, to provide hospitality to a BJP member in me," he said.
"I do not use or need the hooters of the police pilot cars either. I can and will work my way through without any help from them even if that is the norm and tradition. This is with immediate effect as of now/today," he said.