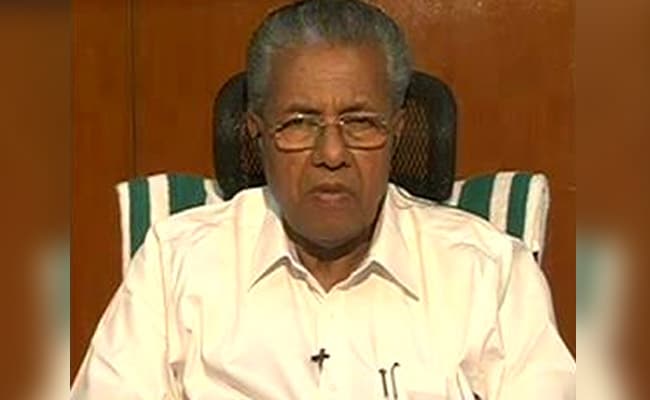 Malappuram:
Kerala Chief Minister Pinarayi Vijayan today ruled out the possibility of the CPI-M aligning with the Congress in the fight against the BJP, saying such an alliance would lack credibility.
At a seminar organised as part of the CPI state conference here on the second day of the four-day meet, he said, "in CPI-M's fight against the BJP, the party cannot take Congress into its side. Previous experience show that such an alliance will lack credibility and people will not accept it."
Mr Vijayan's statement comes a day after CPI general secretary S Sudhakar Reddy described the BJP as the "prime enemy" and s stressed the need for a broader platform to take on the BJP.
The "pro-corporate BJP" is following fascist policies and it is essential to go for state-specific electoral tactics to take on the BJP-led front, Mr Reddy had said.
Asserting that only Left parties can usher in an alternative, Mr Vijayan said this could not be achieved by forging an alliance with Congress.
"Congress at present does not uphold the tradition of fighting communalism. This was reflected in the elections in Gujarat and other states," he said.
Despite a conducive atmosphere, the congress was not able to win the Gujarat assembly elections for which only the party has to be blamed, the CPI-M leader said.
It was the congress policies that helped the BJP in its growth, he said.
"Both the minorities and proponents of democracy have forsaken Congress. The Left should be able to utilise the possibilities prevailing at present in the Indian politics," Mr Vijayan said.