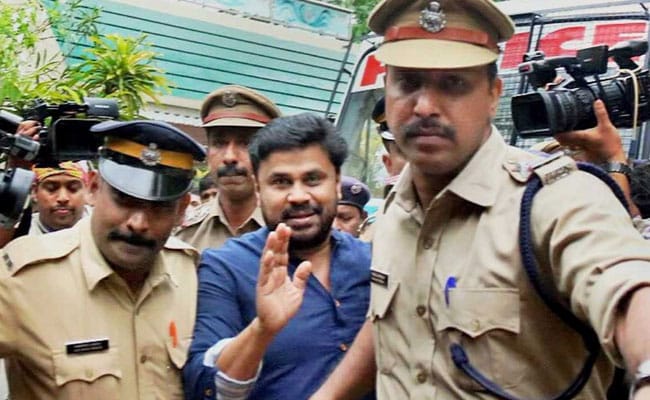 Thiruvananthapuram:
Malayalam actor Dileep was formally accused of involvement in the case of abduction and sexual assault of a woman co-star in February. The chargesheet filed in the case on Wednesday has listed the actor's former wife, Manju Warrier, as a witness, sources said. It also names 12 other accused in the case.
The chargesheet, running into 650 pages, was filed before a court in Angamaly and includes confidential testimonies by 30 people. Among the list of witnesses, there are several from the Malayalam film industry.
In February, a popular actress was held captive for nearly two hours in a car while on her way to Kochi. Four men - among them a former driver who had contacts with many in the film industry -- allegedly sexually assaulted her and took photos of the assault on their cellphones.
The police have alleged that the matter was masterminded by Dileep. His motive, they said, was revenge, since he blamed the actress for the failure of his marriage to Manju Warrier. Investigators said four years ago, the actor had offered a man Rs. 1.5 crore to attack the actress but stipulated that he must produce a video of the assault and nude photos of the actress.
The police had arrested the prime accused Pulsar Suni and his accomplices a week after the incident. A conspiracy angle cropped up later led to the arrest of Dileep.
After his request for bail was turned down four times since July, the 49-year-old actor was finally released from jail in October. Later, he got permission to fly to Dubai for four days for the opening of his restaurant Dhe Puttu. He owns a restaurant of the same name in Kochi.