Kerala:
A 55-year-old woman was killed and at least 57 were injured after an old iron bridge collapsed in Kerala this morning. At least 70 persons were on the foot overbridge when it came falling down around 10.30 am in Chavara near Kollam.
The bridge was located inside the state-run Kerala Minerals and Metals Limited (KMML) complex. The police rushed to the spot and took the injured to the hospital where one woman died. The deceased has been identified as Shyamala, an employee of KMML. The bridge connects the company's complex to its adjacent mineral separation (MS) unit.
A search is on for the missing persons, the police said.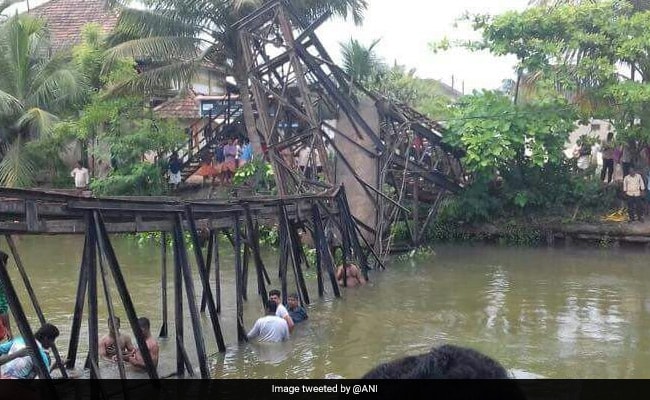 The police are also investigating the events that led to the bridge collapse.
More details are awaited.