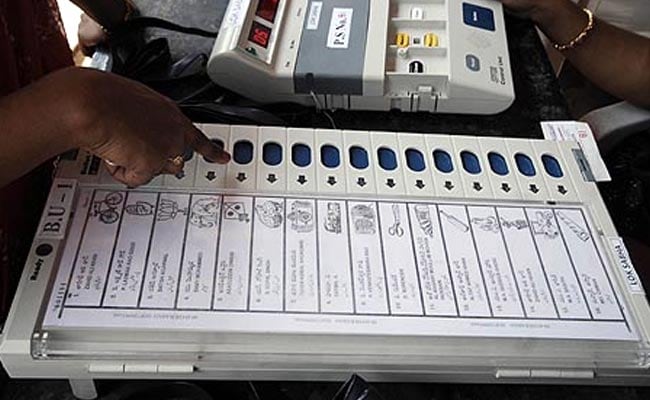 New Delhi:
The Election Commission today justified announcing by-polls in three parliamentary seats in Karnataka in November, a decision that political parties find inexplicable just months before the national election.
The Shimoga, Mandya and Ballari seats fell vacant more than a year before the Lok Sabha's term ends, said the Election Commission in a statement. The top poll body also tackled the question of why by-polls were not announced for the five Lok Sabha seats in neighbouring Andhra Pradesh.
Those seats, it said, fell vacant in June, less than a year to go till the house term ends.
"The term of the 16th Lok Sabha is up to June 3, 2019. As the vacancies from Karnataka have occurred more than one year before the house term expires, the by-elections are required to be held within six months. In case of Andhra Pradesh, there was no need as the remaining term of the Lok Sabha was less than one year," said the Election Commission in a statement.
Both the Congress and the BJP questioned the by-polls in Karnataka, pointing out that those elected would have just about five months in office till the national election, when voters in these seats would vote again.
The by-polls to three parliamentary and two assembly seats in Karnataka will take place on November 3 and the results will be out three days later.
The by-polls were required to fill vacancies left by the BJP's BS Yeddyurappa (Shivamogga) and B Sriramalu (Ballari), and CS Puttaraju of JD(S) (Mandya), who were elected to the assembly last year.
Karnataka Congress chief Dinesh Gundu Rao said assembly by-polls were necessary as the House still has a term of four-and-half years. But he questioned holding by-elections to the three Lok Sabha seats.
Pointing out that the Lok Sabha was expected by March or April, he said, "We need to think about the need for this (by-poll)."
Deputy Chief Minister G Parameshwara also said the announcement of parliamentary by-polls was surprising.
Rival BJP concurred with the Congress.
BJP state president BS Yeddyurappa termed the Lok Sabha by-polls "unnecessary" and said no party wanted it.
"Election Commission has decided it. Till the last moment we were under the impression that there will be no Lok Sabha by-poll. No party is interested," the former chief minister told reporters.
"Whoever gets elected will be Member of Parliament for just five months. After that we will have to face election once again. This was unnecessary," he said.