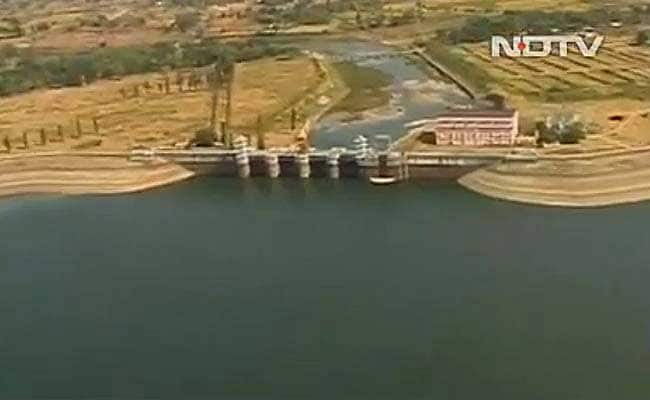 New Delhi:
The Supreme Court on Monday directed the Karnataka government to release 15,000 cusecs of Cauvery river water every day to Tamil Nadu for next 10 days to meet the demands of the summer crop in the state.
A bench of Justice Dipak Misra and Justice Uday Umesh Lalit asked the Cauvery Supervisory Committee to look into Tamil Nadu's plea seeking direction to Karnataka to release 35 thousand million cubic feet (tmcft) of water to make good for that much shortfall in the release of water for three months starting with June 1 to August 30.
While directing the release of 15,000 tmcft of water every day, the bench took note of the impact of non-availability of required water on the summer crops and the plight of farmers.
The bench also said that Tamil Nadu in turn would proportionately give water to Puducherry and gave Tamil Nadu three days' time to approach the Supervisory Committee with its claim of 35 tmcft of water from Karnataka.
The court gave three days' time to Karnataka to respond to the plea by Tamil Nadu, while asking the Cauvery Supervisory Committee to examine the matter in four days and pass appropriate directions.
Tamil Nadu has contended that even if it was to accept the Karnataka stand that due to deficient rainfall in the current year, the inflow of water into four major reservoirs in the State less, the same (shortfall in inflow of water into the reservoirs) could not have been more than 28 per cent.
It also contended that applying the pro rate formula as per the final order of the Cauvery Water Dispute Tribunal, the state was entitled to 68 tmcft of water at Billigundulu from June 1 to August 31.
The Cauvery Water Dispute Tribunal's final order was passed on February 2, 2007 and on the direction of the top court, published in official Gazette on February 19, 2013.
The final order by the tribunal has been challenged by Karnataka and Kerala.
The bench was told that since it has received 33 tmcft of water only so far, Karnataka may be directed to release 35 tmcft of water.
The court directed listing of the matter for further hearing on September 16.