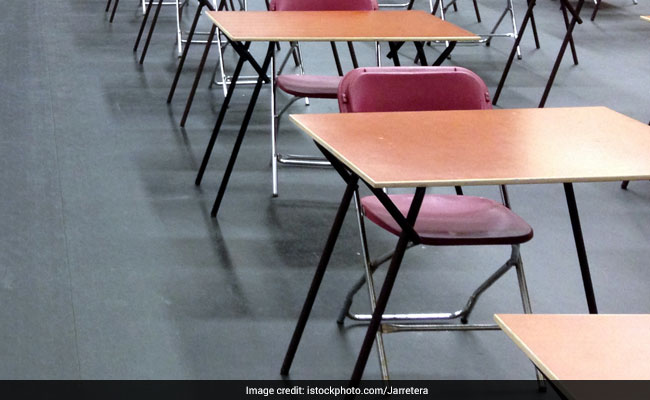 New Delhi:
Delhi Lt Governor Anil Baijal yesterday cancelled the recruitment examination conducted by the Delhi Subordinate Services Selection Board (DSSSB) for the post of primary teachers in municipal corporation schools. Lt Governor Mr Baijal took this decision to cancel the DSSSB examination which was held on October 29 this year following a Delhi Police report. The Lt. Governor also directed DSSSB Chairperson to conduct the examination again so that the vacancies of teachers are filled as soon as possible, but, further DSSSB notifications regarding the future of the recruitment process is expected from the board.
According to IANS, an FIR was registered on allegations of cheating on the same day by the Delhi Police and then the matter was then handed over to the Crime Branch.
Twenty accused persons have been arrested and Mr Baijal cancelled the examination based on the inquiry report submitted by police.
According to an official statement, the Lt. Governor asked DSSSB to review their systems and methods of conducting the examination thoroughly and also asked to look into the modus operandi employed by the accused so that in future all such loopholes can be plugged.
Mr Baijal has also directed the Delhi Education Secretary to take strict disciplinary action against all staff who were involved in the case and submit an action taken report within ten days.
The Lt. Governor directed Commissioner of Police Amulya Patnaik to investigate the matter from all angles in a time-bound manner.
According to a January 2017
IndiaSpend report
as admitted by the Delhi government in the high court -- in a case argued by Ashok Agarwal, a child-rights activist and lawyer --, there were 59,409 teaching positions in state government schools but it has permanent teachers at only 33,569 (56 per cent).
Although Delhi is short of roughly 25,000 teachers, the Delhi government considers only 7,646 posts vacant. This is because it employs guest teachers in 15,402 posts and contract teachers in 2,792.
(With Inputs from IANS)
Click here for more
Jobs News