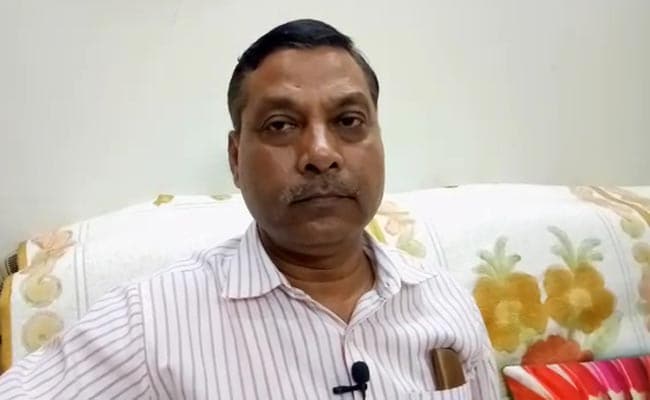 Jaipur:
A BJP lawmaker from Rajasthan's Alwar city has called the nearly three and a half lakh Meo Muslim population in the Alwar Lok Sabha constituency "criminals" and "experts at love jihad" - a term used by right wing groups for a relationship between a Hindu woman and a Muslim man.
Lawmaker Banwari Lal Singhal, speaking at a function in Alwar on Tuesday, said he does not allow Meo Muslims into his house and does not ask them for votes.
After the function, when questioned by reporters, Mr Singhal stuck to his statements and launched a long tirade against Meo Muslims.
"This is not politics," the second-time lawmaker said and added "It is my clear belief that in Alwar city and Alwar district the Meos are involved in all kinds of crime."
"They are active in love jihad, they lure Hindu girls by creating fake Facebook IDs... they marry them and ruin them," he added.
"They are seen in all kinds of crime and I don't seek their votes and I know they do not vote for me. I don't want their votes because if they were to vote for me I would have to try and save them after they commit crimes and ask for my help. I may be obliged to help them, that's why I don't go after them seeking votes," Mr Singhal said.
Meo Muslims are about three and a half lakh of the electorate in Alwar Lok Sabha constituency where the BJP recently lost the by elections by over 1.9 lakh votes in January.
Meo Muslims are traditional cattle rearers and have been at the receiving end of cow vigilante groups. Pehlu Khan, a Meo Muslim cattle rearer from Nuh in Haryana, was beaten to death on the Jaipur-Delhi highway in April last year.
In 2017, there have been four instances of shootouts between the police and cattle traffickers. All those named in the police reports have belonged to the Meo Muslim community of Alwar.
But Meo community members from the BJP have expressed displeasure at these statements made by Banwari Lal Singhal.
Hamid Mewati, a member of the BJP's minority cell, has complained to BJP state president Ashok Parnami.
Mr Mewati's objections are that when the minority cell of the BJP is trying its best to fight anti- incumbency in the state and bring the Meo Muslims towards the BJP, these statements are harming the long term interests of the party.
But Banwari Lal Singhal, unrepentant, said it is not about votes.
"I am an RSS worker and my aim is not power or position. I don't want to do politics only for votes, we have to do politics for nationalism," he said.