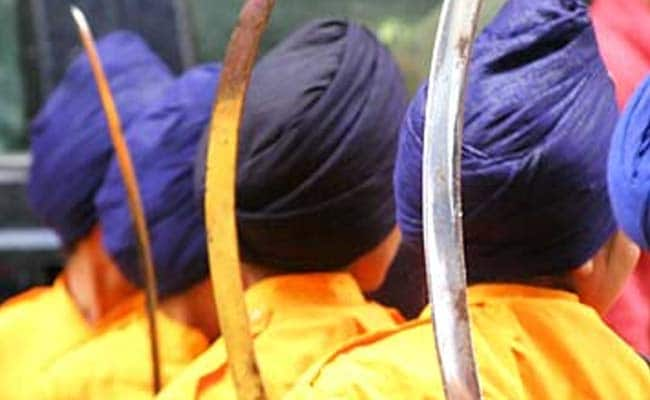 London:
Hundreds of Sikhs marched through central London to mark the 31st anniversary of Operation Blue Star in 1984 - when Indian Army stormed Sikhism's holiest shrine to flush out militants.
The London march yesterday, from Hyde Park to Waterloo Palace, was led by five Sikhs in ceremonial dress with swords drawn, and included floats on the themes of "truth", "freedom" and "justice".
Sikh families from across various cities in England, including Edinburgh, Birmingham and Leicester, travelled to Hyde Park to mark their protest.
Hundreds sat on the grass as they listened to speaker after speaker giving speeches in Punjabi, condemning the attack.
The military operation in Golden Temple in Amritsar by the Indian Army to flush out terrorists has been labelled as "Genocide84 Remembrance March and Freedom Rally" by the Federation of Sikh Organisations (FSO-UK).
The UK Sikh community was also angered by the revelation in previously secret papers published by the UK government last year, which suggested that an SAS officer was recruited to help Indian Army plan the operation.
The FSO UK has demanded an independent enquiry into the British role in the incident, which led to the deaths of hundreds holed up inside the temple complex as well as military personnel.
"Our government owes us the truth in terms of what their role was," said Dabinder Jit Singh, one of the British Sikhs at yesterday's rally.
Last year, then UK Foreign Secretary William Hague had said that under Prime Minister Margaret Thatcher, a single British military adviser travelled to India and told the Indian intelligence service that a military operation should only be put into place as a last resort, adding that British military advice had "limited impact".
The protesters also used yesterday's event to protest India's alleged failure to prevent the killing of thousands of Sikhs in rioting in 1984.