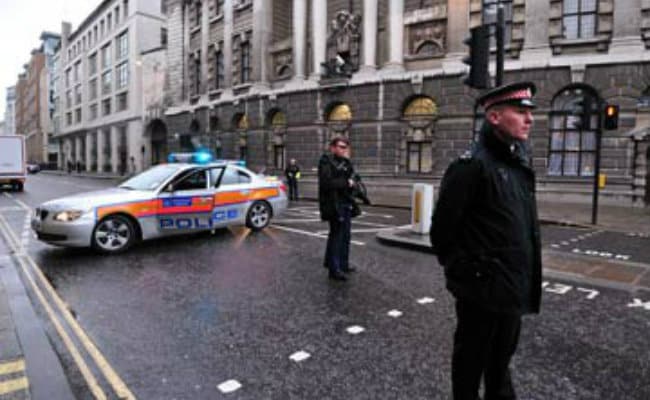 London:
One of Britain's worst road accidents that claimed the lives of eight Indians last year was an "entirely avoidable" collision with the most "catastrophic" and tragic consequences, a UK court has been told.
At the opening of a trial at Reading Crown Court, the prosecution yesterday laid out the case against two truck drivers charged with dangerous driving.
They are accused of causing the death to Nottingham-based Keralite minibus driver Cyriac Joseph and seven of his Indian passengers.
The 52-year-old had been hired to drive his passengers from Nottingham to London to join a European holiday tour group when they met with the fatal accident near Newport Pagnell in southern England on August 26.
Ryszard Masierak, a 31-year-old Polish national, and David Wagstaff, a 53-year-old British citizen, both deny eight counts of death by dangerous driving.
Masierak, who was twice the drink-drive limit behind the wheel of his truck, stopped for 12 minutes in the slow lane of the highway just before the crash, the jury was told.
His lorry caused an obstruction on the motorway forcing others to slow down before moving around him.
As Joseph waited with his hazard lights on for a chance to go around the heavy goods vehicle (HGV), a second truck driven by Wagstaff smashed into the back of the van, forcing it to crash into and then go under Masierak's truck, the court was told.
"In Mr Wagstaff s case, on a hands-free call, his lorry on cruise control and he on auto-pilot, completely failing to notice what was ahead of him in full view for some time, inattention on a gross scale," said Prosecutor Oliver Saxby.
The victims from Nottingham's Malayali community and their relatives - named as Panneerselvam Annamalai, Rishi Ranjeev Kumar, Vivek Baskaran, Lavanyalakshmi Seetharaman, Karthikeyan Pugalur Ramasubramanian, Subramaniyan Arachelvan and Tamilmani Arachelvan - were on their way to London to catch a bus to Disneyland Paris.
Among them were IT professionals employed by Indian software company Wipro.
Some of their family members were present in court at the start of the trial, which is set to conclude later this month.
(Except for the headline, this story has not been edited by NDTV staff and is published from a syndicated feed.)