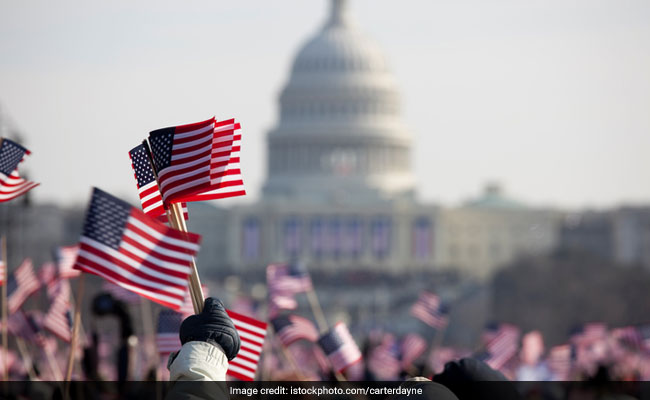 Washington:
The number of Indians crossing into the US from Mexico and seeking asylum has been increasing in the recent years, a media report has claimed.

Indian citizens are among thousands of migrants from Haiti, Africa and Asia who are trekking across Latin America through travel routes forged by Latino immigrants, The Los Angeles Times reported.

According to the immigration officials and attorneys, there has been an increase in recent years in Indian nationals crossing into the US through Mexico, although they represent a small percentage of those detained overall, it said.

About 380 of the 680 migrants in early August at the Victorville federal prison in California were Indian nationals, according to the Federal Bureau of Prisons.

The report said that they were sent there as civil rather than criminal detainees pending the outcome of their immigration cases.

In addition, about 40 percent of the detainees at the Immigration and Customs Enforcement's Imperial Valley facility are from India, a spokeswoman said in the report.

Nearly 20 percent of the detainees at the Immigration and Customs Enforcement's Adelanto processing center are Indians.

The report also cited data from Syracuse University's Transactional Records Access Clearinghouse which said that so far during the 2018 fiscal year, 4,197 of those arrested by Border Patrol agents have been Indian nationals. And many have seen their asylum claims denied.

The report said that detainees from India have cited an increase in political and religious persecution as their reasons for seeking asylum, according to the US Customs and Border Protection.

Some of those seeking asylum are from the Sikh community and have alleged that they are not able to follow their religious practices and beliefs.

Quoting Sukhwinder, 20, an immigrant from Punjab who did not want his full name used for fear of retribution, the report said he spent two months inside the Imperial Valley center, where he said that he was not allowed to wear the turban and bracelet many Sikhs wear as part of their faith.

Hindus housed in the same facility were forced to eat meat for more than two weeks, despite their religious beliefs, he said in the report.

"I didn't feel at ease. I wished I was in my home country," Sukhwinder said through an interpreter.

Management and Training Corp, the company that operates the Imperial Regional Detention Facility, said in an email to the paper, "we provide turbans to detainees free of charge" when they are requested.

The company said that the center's menu is approved by a dietician according to the national standards and if detainees request, they are provided with a vegetarian diet.

Vinay Lal, a history professor at the University of California, Los Angeles, said that although he has not seen evidence of Indian refugees coming to the US to escape political persecution but it is possible.

He said that he views the increase in the number of Indian immigrants crossing through Mexico as part of a global "migration crisis" rather than a political one.

"I think that the word has gone out that there are various ways that you can try to move and coming through the Mexican border remains one of the more accessible ways," Mr Lal said.