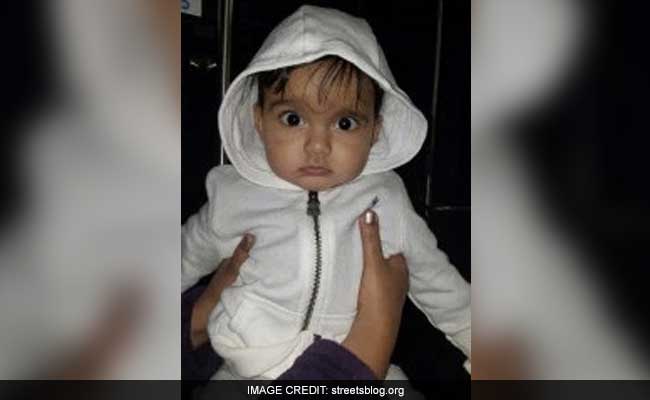 New York:
In an extremely tragic incident, an eight-month-old Indian-origin boy was killed when the stroller he was in was hit by a car as it backed out of a driveway in Queens.
Navraj Raju was being pushed in the stroller by his 35-year-old mother, who is from India, when he was hit by a van driven by 44-year-old Armondo Rodriguez.
Rodriguez was backing the van out of a driveway yesterday morning when he hit the stroller, knocking Raju out of it. Witnesses said the van kept backing up, running the boy over with the back tyre, according to a report in DNAinfo.
Navraj Raju was rushed to the local hospital immediately but could not be saved. Rodriguez remained on the scene and was taken into custody. Police say he does not have a valid driver's license.
Witnesses told PIX11 the mother and baby had just left a nearby deli with a dozen eggs when the mother stopped to fix the blanket on the stroller, stopping behind the van.
Witness Ahmed Ali, 26, described a chaotic scene, saying the child's mother shouted "Stop! Stop!" as the van backed up. Some passersby ran to pull Raju from under the van, Ali said.
"One guy was touching the baby. Trying to see if it's crying. It's not crying," Ali said.
Navraj Raju was remembered as joyful by his family. "He was a very happy baby," his great aunt Rani Bedi said in the report.
"It's too much. I feel very bad," she said. Ms Bedi added that Navraj Raju's mother had struggled to raise him and his older brother, 3 in the US and had to send her elder son to live with his grandparents in India.
Local resident Carlos Lopez 50 said in the report that the stretch of sidewalk where the accident occurred was particularly dangerous for pedestrians because of the small parking lot the van had been backing out of and the busy gas station next door.
"This is very dangerous over here. [With cars] backing out, you've got to be careful, especially during the day," Lopez said.
"I always feared something would happen here," he added.