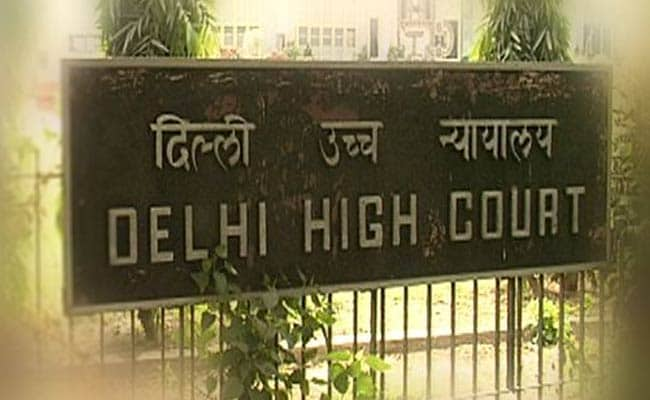 New Delhi:
The Delhi High Court on Monday asked the central government why it has not yet notified the law to prevent discrimination against HIV and AIDS patients despite the statute receiving Presidential assent in April last year.
A bench of Chief Justice Rajendra Menon and Justice C Hari Shankar issued notice to the Ministry of Health and the National Aids Control Organisation (NACO) seeking their reply to a PIL which has sought immediate notification of the law to protect rights of the people living with Human Immunodeficiency Virus (PLHIV).
"You make a law and are not notifying it. Why?" the court asked the ministry and listed the matter for hearing on November 26.
The petitioner, a Delhi university student, has claimed that due to delay in notifying the Human Immunodeficiency Virus (HIV) and Acquired Immune Deficiency Syndrome (AIDS) (Prevention and Control) Act, 2017, the rights guaranteed to PLHIV under the statute are being curtailed.
According to the plea by Shebani Rose Verma, filed through advocate Sija Nair Pal, there are over 2.1 million PLHIV in India giving it the dubious distinction of being home to the third largest population afflicted by this disease.
The Act, which received Presidential assent on April 20 last year, prohibits discrimination against PLHIV in accessing healthcare, getting jobs, renting accommodation or in admission to public and private educational institutions.
Violation of the Act by publishing information about PLHIV or advocating hatred against them would attract imprisonment ranging from three months to two years or a maximum fine of Rs one lakh or both, the petition has said.
Apart from immediate notification of the Act, the plea has also sought a direction to the Centre to submit a report on why there was a delay of more than a year in notifying the statute.