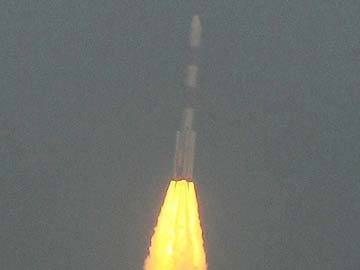 India on Tuesday successfully launched Mangalyaan to Mars, a Rs. 450-crore mission that has been in the making for over 15 months with over 500 scientists working on it.
Here is what the foreign media is saying on the launch:
The Guardian:
India's Mars rocket Mangalyaan blasts off
India aims to follow US, Europe and Russia in having successful Mars mission amid criticism at home about Isro's spending.
Read more
ABC News
: India launches Mars orbiter mission, heralds new space race
The Curiosity rover might be getting a visitor from Earth sometime next year, courtesy of the world's largest democracy.
Read more
Los Angeles Times:
India's Mars spacecraft begins journey to the Red Planet
The spacecraft lifted off early Tuesday morning. It will spend the next several weeks in orbit around Earth and on Dec. 1 head out on the arduous 300-day journey to the Red Planet.
Read more
The New York Times:
Indian craft is lofted toward Mars, trailed by pride and questions
India lofted a Mars-bound spacecraft into Earth's orbit on Tuesday, a major step in its hopes to become the first country in Asia to reach Mars.
Read more
Time:
India Races To Space With a Mission to Mars
India's Mars mission took fifteen months to complete at a cost of $74 million, the cheapest Mars mission yet attempted.
Read more
Washington Post:
India launches its first mission to Mars in step toward space travel
India on Tuesday launched its first spacecraft bound for Mars, a complex mission that it hopes will demonstrate and advance technologies for space travel.
Read more
The Wall Street Journal:
India Launches Mars Mission
India launched a spacecraft toward Mars on Tuesday, setting the country on course to become the first in Asia to reach the Red Planet and lifting the national mood at a time of economic uncertainty.
Read more