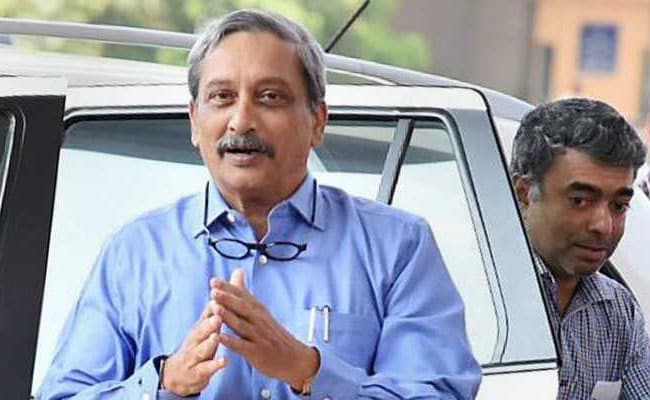 New Delhi:
A team of BJP leaders is expected to reach Goa today to "explore alternatives" in the state as Chief Minister Manohar Parrikar is undergoing treatment in Delhi for a pancreatic ailment.

Sources had told NDTV that a BJP team would be visiting the state to "explore alternatives". Mr Parrikar, 62, is believed to have spoken to BJP chief Amit Shah to discuss the move. Mr Parrikar has been unwell for months and is believed to have expressed his inability to work normally, sources said.

Speaking to reporters, Goa BJP president Vinay Tendulkar said the team led by BJP general secretary Ram Lal is expected to arrive on Sunday afternoon.

"He will arrive in the afternoon after he will meet senior party leaders and coalition partners to decide on the future course of action," Mr Tendulkar said.

BJP's central observer BL Santhosh will also accompany Ram Lal.

"The central observers will meet BJP legislators and office-bearers followed by a meeting with the GFP, MGP and Independents," a senior BJP leader said.

The Parrikar-led government is ruling the state with the support of the Goa Forward Party (GFP), the Maharashtrawadi Gomantak Party (MGP) and Independents.

Manohar Parrikar had gone to the US for treatment in March. After returning in June, Mr Parrikar flew to the US again on August for what was described as a follow-up, and returned to Panaji on August 22.

But he had to be rushed to Mumbai the next day and was admitted to a private hospital. From there, he flew to the US for treatment for a third time on August 30.

During his three-month-long treatment in the US, Mr Parrikar had formed a Cabinet Advisory Committee of ministers Sudin Dhavalikar, Francis D'Souza and Vijai Sardesai to look after governance.

Mr Parrikar came to Delhi for treatment for a pancreatic ailment on Saturday. At AIIMS, Mr Parrikar is under the care of Dr Pramod Garg of the gastroenterology department. "He is being examined by a team of doctors and will undergo a few tests," a source at AIIMS said.

The Congress has alleged that administration had "collapsed" due to Mr Parrikar's absence, and demanded that the BJP-led state government be dismissed and President's rule be imposed.
With inputs from agencies