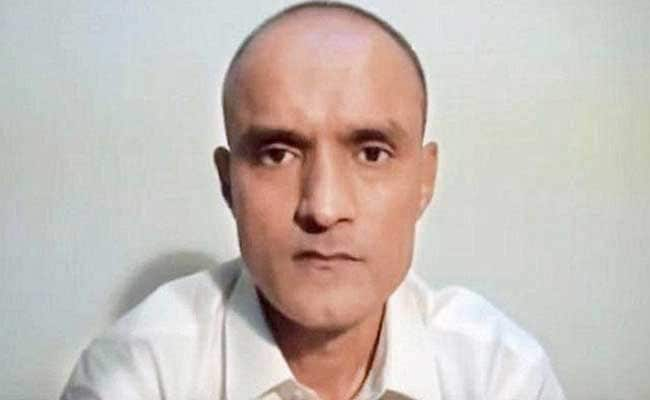 Highlights
Kulbhushan Jadhav sentenced to death by Pak army court
India asks top world court to stop the execution
Pak has argued the UN court does not have jurisdiction
India will find out today if it has won its case against Pakistan at the UN's top court over the
execution of Kulbhushan Jadhav
, a former naval officer, who has been sentenced to death after being convicted of espionage by a Pakistani military court.
The International Court of Justice (ICJ) at the Hague, which heard arguments from both countries on Monday, will deliver its verdict at 3:30 pm today.
India said that Pakistan
has violated the Vienna Convention on Consular Relations by denying Mr Jadhav, 47, access to legal and other assistance from India, and that Pakistan should be ordered to stop his execution.
Pakistan responded that the court should decline jurisdiction in the case.
The case has sharply escalated tension between Delhi and Islamabad.
Pakistan says Mr Jadhav was arrested in March 2016 in the restive province of Balochistan. There has been a long-running conflict in Balochistan between Pakistani security forces and a militant separatist movement.
According to Islamabad, Mr Jadhav confessed to being tasked by India's intelligence service, the Research and Analysis Wing or RAW, with planning, coordinating and organising espionage and sabotage activities in Balochistan "aiming to destabilise and wage war against Pakistan." India has rejected all those charges. Its representative at UN court, Deepak Mittal, described the charges against Mr Jadhav as "concocted" and his closed trial by an army court as "farcical."
Pakistan has said that no date has been set for the execution
and that the sentence remains open to appeal. Islamabad's representative at the hearing, Mohammad Faisal, said India's complaint was "political theatre" and the court "should not exercise any jurisdiction in the case".
Pakistan argued that counsular access is not an absolute right under the Vienna Treaty, and that a 2008 bilateral treaty between India and Pakistan supercedes it anyway.
The ICJ is the UN court for resolving disputes between nations, and its decisions are final and binding. However, it has no means to enforce its rulings and they have occasionally been ignored.