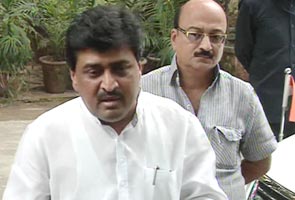 New Delhi:
Fifty one-year-old Ashok Chavan, son of late Union Home Minister and former Chief Minister S B Chavan, became Chief Minister of Maharashtra on December 8, 2008 after Vilasrao Deshmukh made his way out in the wake of 26/11 terror attack in Mumbai.
Chavan, who is surrounded by Mumbai's Adarsh Society controversy, after a meeting with Congress President Sonia Gandhi on Sunday, has offered to resign from his post as CM. (
Read: Chavan offers to resign over Adarsh Society scam
)
Ashok Chavan's political journey so far:
Chavan started his political career as the General Secretary of the Maharashtra Pradesh Congress Committee.
In the year 1987-88 he was elected as Member of Parliament from Nanded (Lok Sabha constituency).
In 1992, Chavan was elected as M.L.C from the Maharashtra Legislative Assembly Constituency and later joined as Minister of State for Public works, Urban Development and Home in March 1993.
In 2003, Chavan became the Minister for Transport, Ports, Cultural Affairs and Protocol.
In November 2004, Chavan became the Minister for Industries, Mining, Cultural Affairs and Protocol.
He was the General Secretary of Maharashtra Pradesh Congress Committee from 1995 to 1999.
After winning assembly elections in 2009, Congress Party President Sonia Gandhi named Ashok Chavan as next Chief Minister of Maharashtra.
Chavan was sworn in as the Chief Minister of Maharashtra on December 8, 2009, after the Indian National Congress party selected him to be Deshmukh's successor on December 5, 2009.
He also served as the Minister for Cultural Affairs, Industries, Mines and Protocol in the Vilasrao Deshmukh government.
Chavan is son of former Chief Minister of Maharashtra Shankarrao Chavan and they are the first father-son duo in the state's history to become chief ministers.