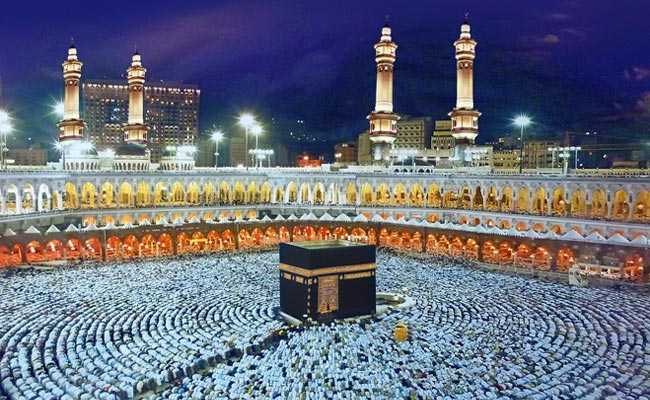 New Delhi:
For thousands of Muslims who go on Haj pilgrimage each year, the government withdrew the Haj subsidy today. In Haj subsidy, the government use to give discounts on Air India flight tickets to Haj pilgrims. Apart from the discounted air fare, the Haj pilgrims were also provided assistance to reach specially designed Haj departure airport terminals and assistance in meals, medical care and lodging was also provided. All these benefits will now be scrapped as the Minority Affairs Mukhtar Abbas Naqvi made the big announcement today saying that the government believes in empowering the minority community with dignity and not appeasement. "We believe in empowerment without appeasement," Mr Naqvi said, adding, "Development with dignity is what we believe in. The Haj subsidy will be used for educating girls," Mr Naqvi.

The Haj subsidy program had its origins in the British era. In post-colonial era, however, the government expanded the program with the Haj Committee Act of 1959.
The Supreme Court in 2012 had said that the Haj subsidy should be withdrawn gradually by 2022. The top court had ruled that that Haj subsidy is not only unconstitutional but inconsistent with the teachings of Quran.
In a Central Haj Committee meeting in November 2017, it was decided that Haj subsidy will be completely phased out in 2018 and funds will be utilised on educational programmes, especially for girl children of the minority community. The government announced today that Rs 700 crore Haj subsidy will now be used educational purposes of the children.
The government also said that despite Haj subsidy being withdrawn, a record 1.75 lakh Muslims would go on the pilgrimage this year after Saudi Arabia increased India's quota by 5,000. Saudi Arabia has agreed to allow people to go on the Haj by ship, which is cheaper than flying, Mr Naqvi added.
Mr Naqvi also said that Haj subsidy did not benefit Muslims much and the money saved from it will now be used for empowerment of girls through education.