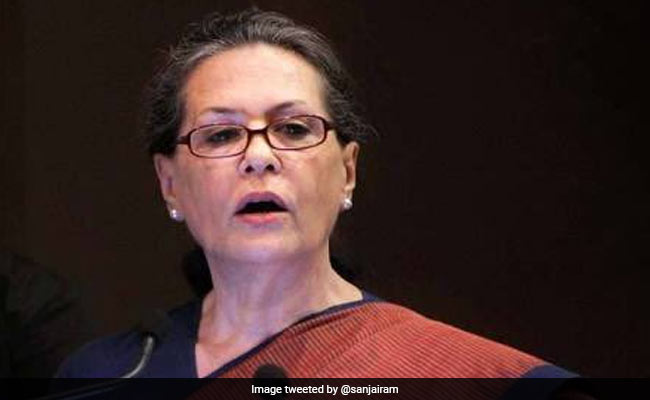 Highlights
Congress's BK Hariprasad was opposition's candidate for the election
AAP refused to support the opposition's candidate
Harivansh Narayan Singh won Rajya Sabha Deputy Chairman election
New Delhi:
As the opposition failed another unity test today, losing the post of Deputy Chairman of Rajya Sabha to the government, Congress leader Sonia Gandhi offered a stoic comment.

"Sometimes we win and sometimes we lose," said Sonia Gandhi, who remains the chairperson of the Congress-led United Progressive Alliance (UPA) even after handing charge of the party to son Rahul Gandhi.

The post of Rajya Sabha deputy chairman has always been with the Congress, barring one term. This time, the party decided to support a nominee from another party, as a demonstration of its commitment towards the cause of a united opposition to take on the government in next year's elections. NDA's Harivansh Narayan Singh won the post with 125 votes in his favour.

Congress's BK Hariprasad emerged as a candidate after two other options were nixed.

In the process, the opposition lost the support of Arvind Kejriwal's Aam Aadmi Party, which is upset with Rahul Gandhi, and the YSR Congress.

"If Rahul Gandhi can hug Narendra Modi, why can't he ask Arvind Kejriwal for support," questioned AAP's Sanjay Singh.

The opposition won 101 in a house with a majority mark of 114, below the expected 110 after some lawmakers - two from the DMK, two from Trinamool Congress, three from Congress and three from Samajwadi Party stayed out. Two members of the YSR Congress abstained from voting.
The opposition camp had the support of Trinamool Congress, DMK, Left parties, Samajwadi Party, Bahujan Samaj Party and Nationalist Congress Party. A recent addition is Chandrababu Naidu's Telugu Desam Party.

Echoing Sonia Gandhi, senior Congress leader Ghulam Nabi Azad said in the Rajya Sabha, "In elections, someone wins and someone loses. But the Deputy Chairman is no longer a part of any single party. He belongs to the country now."