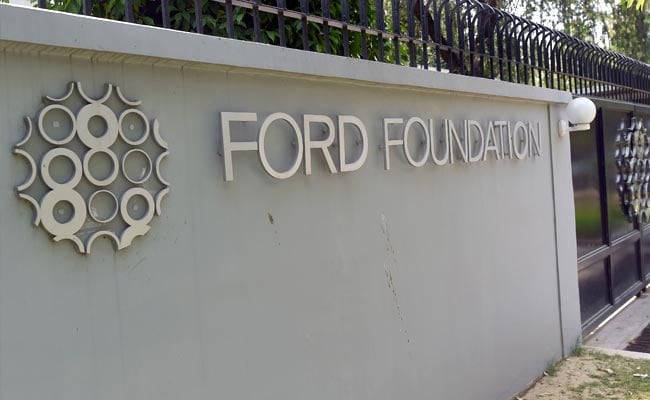 Washington:
The United States has expressed concern over India's crackdown on Ford Foundation and Greenpeace, and said it is seeking "clarification" on the action.
"We are aware that the (Indian) Ministry of Home Affairs suspended the registration of Greenpeace India and has placed the Ford Foundation on a prior permission watch list," the State Department Deputy Acting Spokesperson, Marie Harf, told reporters at her daily news conference.
"We remain concerned about the difficulties caused to civil society organisations by the manner in which the Foreign Contributions Regulations Act (FCRA) has been applied," she said in response to a question.
"We are concerned that this recent ruling limits the necessary and critical debate within Indian society and we are seeking a clarification on this issue with the appropriate Indian authorities," Ms Harf said.
The BJP's Nalin Kohli has said it is India's internal matter and the US has no business seeking a clarification on the issue.
"I don't know if the US government is in any right or any position to demand a clarification from the government of India. Something that is completely an internal matter of India. Therefore I don't see any case there," Mr Kohli said.
In a crackdown on foreign fundings to NGOs, the Union Home Ministry has put the Ford Foundation of the US on its "watch list" and ordered that all funds coming from the international organisation have to be routed only with its nod due to "national security concerns".
The Home Ministry said it has decided to keep a watch on all activities funded by Ford Foundation and by exercising the powers conferred under Section 46 of Foreign Contribution Regulation Act 2010, directed Reserve Bank of India to ensure that funds coming from it be brought to the notice of the Home Ministry.
The Ministry said it wanted to ensure that funds coming from Ford Foundation is utilised for "bonafide welfare activities without compromising on concerns of national interest and security".
The move came after Gujarat government asked the Home Ministry to take action against Ford Foundation as it alleged that the US-based organisation was "interfering in the internal affairs" of the country and also "abetting communal disharmony" through an NGO run by social activist Teesta Setalvad.
Early this month, the Home Ministry had frozen seven bank accounts of Greenpeace India and barred it from receiving foreign funds for allegedly violating FCRA and "prejudicially" affecting the country's public and economic interests.