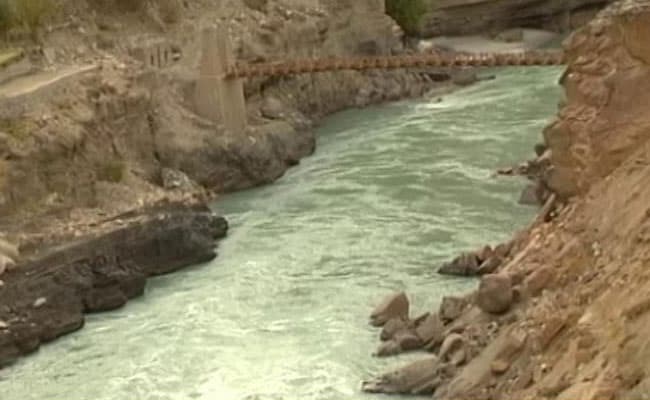 Highlights
PM calls for background briefing on Indus Waters Treaty with Pakistan
He will meet top ministry officials to discuss pros and cons of action
Experts say revoking Pak's access to Indus can invite China's ire
New Delhi:
Prime Minister Narendra Modi after a fiery speech in Kerala where he blamed Pakistan for exporting global terrorism has now called for a briefing on the Indus Waters Treaty.
PM Modi will meet relevant officials from various ministries today including External Affairs and Water Resources, top sources have told NDTV.
The Prime Minister, sources say, wants to discuss the pros and cons of taking action against Pakistan. This confirms that among the various options on the discussion table for India's response to the Uri attack, reconsidering the Indus Waters Treaty with Pakistan could be one.
Over the last week, there has been clamour for action against Pakistan, after terrorists of Pakistan-based terror group Jaish-e-Mohammed, attacked an army base in Kashmir's Uri, killing 18 soldiers.
One of the suggestions is to turn off the Indus river tap that waters much of Pakistan. It is perceived that the pressure could compel Pakistan to crackdown on non-state and state actors acting against India.
The Indus Waters Treaty was signed between Indian Prime Minister Jawaharlal Nehru and Pakistan's president General Ayub Khan in 1960, after World Bank brokered negotiations that lasted almost a decade.
The Indus treaty withstood two full scale wars and tense India and Pakistan relations and experts are divided over the benefits of reneging on an international water sharing pact.
Also, unilaterally withdrawing from the Treaty is a move fraught with risk. Experts say it is an international agreement, which means India alone cannot withdraw from it, and violating a legally enforceable treaty can invite international condemnation.
The Indus originates in China, and unlike India and Pakistan, it has not signed any international water sharing agreement. Should China decide to divert the Indus, India could lose as much as 36 per cent of river water.
Under the agreement, of the six rivers that flow westward in the sub-continent, India has full rights over three - Sutlej, Beas and Ravi - while Pakistan receives the waters of the other three - Jhelum, Chenab and Indus - almost unrestricted.