Ghazipur (Uttar Pradesh):
He is more than an hour late, but the followers of Afzal Ansari, gathered at a street corner meet on the outskirts of Varanasi, wait for a glimpse of him.
Ansari is not contesting himself; he is campaigning in the name of his brother Mukhtar Ansari, in prison on charges of murder. That legal impediment has not prevented Mukhtar from contesting and repeatedly winning the Mau seat, 3 hours east of Benares.
The brothers have parted ways with their old allies, the Samajwadi Party, and are now contesting on Bahujan Samaj Party tickets.
By the time Afzal Ansari arrives, it is past the Election Commission deadline, and he has little choice but to shun the microphone and the stage to mingle with the crowd.
Later, as we ride in his bulletproof SUV, he tells NDTV that he and his brother are men of the people, considered messiahs, and that is why they are re-elected, not as their critics suggest because of fear.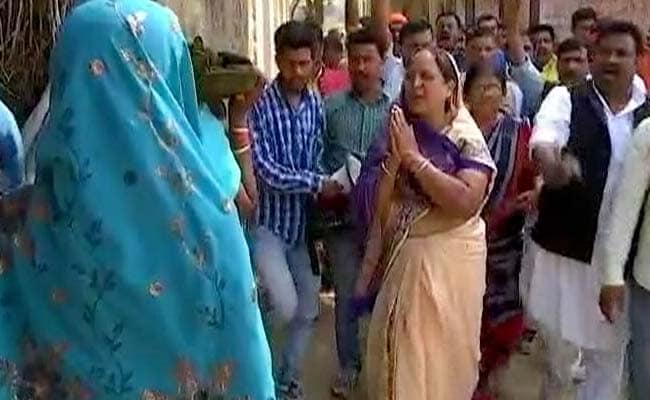 "When you go to the ground you will realise that it is his (Mukhtar's) popularity. He has love for the poor," said Afzal Ansari.
But the one man who successfully challenged the Ansari family stranglehold - BJP MLA Krishnanand Rai - was gunned down.
In 2005, Krishnanand Rai won the Mohammedabad seat, held 4 times by Afzal Ansari since 1989. 3 years later, Mr Rai and seven others were killed by a hit squad, allegedly on the orders of the Ansari brothers.
While both were charged and sent to jail, Afzal managed to get bail in March 2014. The court has yet to pronounce verdict.
Today, a third Ansari brother Sibgatullah is contesting from the seat Afzal Ansari vacated. He has as his opponent the widow of Krishnanand Rai, Alka Rai, fighting on a BJP ticket.
Addressing a gathering at a village temple, she says, "They (Ansari brothers) are creating an environment of fear. They threaten the voters to vote for them."
But the reality is more nuanced.
Some in the BJP describe their personal experience of strong arm methods with the Ansari brothers.
"In 2004, during local body elections, booths (favourable to the BJP) were captured here (by the Ansaris) and people were killed. Bullets were fired at us also but with the grace of God we were saved," said Shashikant Sharma, a village pradhan affiliated to the BJP.
Others we meet outside the village, however, say that there is no longer any fear of the Ansaris.
"He (Mukhtar) is present in our happiness and during our sorrows. He is a messiah for poor people," said Ganga Sagar Yadav from Shahbaz Kuli village.
For voters, the choices here are less clearly demarcated along clear lines of good and evil.
Afzal Ansari points out that Krishnanand Rai himself had a criminal record, and may have been killed by Naxals.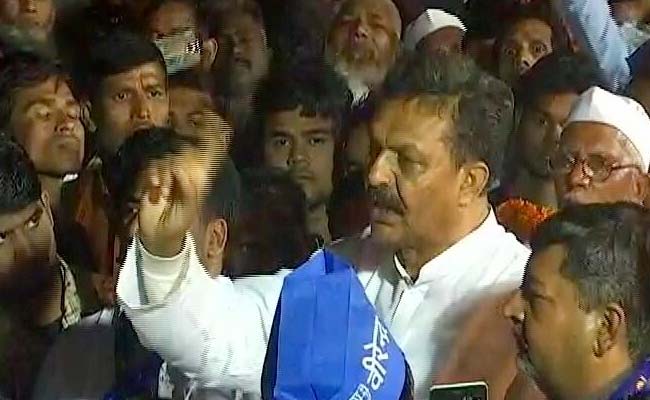 "We are inhabitants of Bihar border a region where a Naxalite army is constantly at war against the Ranvir Sena (an army of upper castes). Rai was Ranvir Sena's lieutenant, and behind his murder maybe the hand of the (Naxalites')," said Afzal Ansari.
Krishnanand Rai's wife, however, denies this.
"They (Ansaris) have bribed everyone including the politicians. And those who refused to budge, they have been killed by them," Alka Rai told NDTV.
In the end, what may prove to be the undoing of the don and his brothers is not so much their criminal history, but a growing restlessness against their inability to change for the better the quality of life in this impoverished corner of Uttar Pradesh.
"People here," said a man at the BJP meeting, "want
parivartan
(change)".