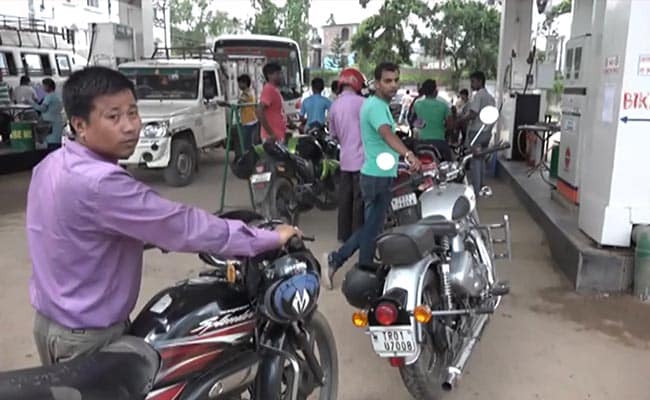 Agartala:
In view of severe fuel crisis in Tripura due to disruption of vehicular movement on damaged NH-8, state government has demanded dispatch of fuel by rail as it has come to the broad gauge map of the country following flagging off a train between Agartala and Delhi on Sunday.
"We have submitted a memorandum to the Railway Minister on Sunday charting out eight demands including dispatch of fuel. It seems he is taking very pro-active role to meet our demands.
He immediately directed the rail officers to discuss the matter with IOC. Later the officials of the rail and IOC met in the state guest house," Transport Minister Manik Dey said today.
The vehicular movement through the National Highway 8 was seriously affected for the last three months due to damage of a portion at Karimganj in Assam following incessant rain and waterlogging and the state was facing acute crisis of fuel.
Mr Dey said the other demands include introduction of four trains within Tripura to connect Agartala with Dharmanagar, the northernmost town in the state, direct train from Agartala to Chennai and other big cities of the country.
The railway minister on Sunday announced that a direct train between Agartala and Kolkata would be introduced this month. Mr Dey also demanded to include Tripura in the Trans-Asian rail network.
After the Trans-Asian railway network is established Tripura can be included with the network if 257 km rail track is laid from Tripura's Jawharnagar in Dhalai district with Kalay of Myanmar through neighbouring Mizoram's Darlon, Mr Dey said.